LeEco, Chinese manufacturer of various mobile devices, invades the United States with a large number of new products at super affordable prices
LeEco continues to surprise. The Chinese company, according to the latest report released by Strategy Analytics, is currently the fastest growing smartphone brand in the world with an estimated growth of 541% year on year. Dizzying numbers!
LeEco, if the estimates provided by Strategy Analytics were accurate, will have delivered - then sold - by the end of 2016, the beauty of about 25 million smartphones, would jump directly to the eleventh position in the world ranking of cell phone manufacturer. A great record for a Chinese company that entered the smartphone market only in 2015. E i risultati sono più che positivi anche nel suo primo anno di attività con 3,9 milioni di esemplari venduti grazie al successo ottenuto in patria con i sue due primi modelli Le 1S e Le 2.
LeEco alla conquista degli States
Il nome LeEco probabilmente, in questo momento, non dirà molto ai consumatori statunitensi, ma ancora per poco. Il nuovo colosso cinese sta per compiere uno sbarco in piena regola alla conquista del mercato a stelle e strisce. Gli assi nella manica di LeEco sono molteplici: smartphone di fascia alta a prezzi, oseremmo dire, stracciati, e per di più "sbloccati", un settore in fortissima espansione negli Stati Uniti. L'analisi elaborata da Strategy Analytics imputa questa impennata di LeEco, in un'arena difficile satura di competitor, a una strategia commerciale aggressiva, con prezzi estremamente competitivi, una catena di distribuzione in continuo miglioramento e un comparto di contenuti multimediali in rapida crescita.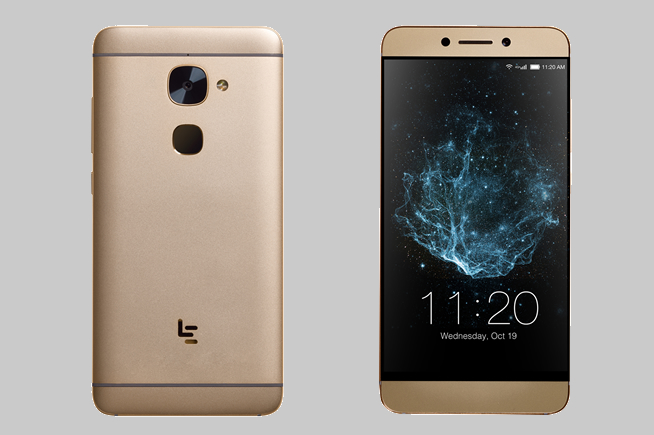 Fonte foto: LeEco
LeEco S3 ecophone
LeEco continuerà la sua corsa ai vertici del mercato mobile?
Il nuovo colosso cinese ha dato prova di grandissime potenzialità e di una strategia commerciale che, nel breve periodo, si è rivelata vincente. LeEco, quindi, vince, ma non convince completamente gli analisti di Strategy Analytics. Il clamoroso successo di LeEco in Cina, non è una garanzia certa che il nuovo brand possa ripetere lo stesso exploit anche negli Stati Uniti o altri paesi. Si è comunque guadagnato, per molti, lo status di "sorvegliato speciale".