The Cupertino company has just obtained a patent on a new wireless charger for the Apple Watch. From the images, you can also see a round screen
It's still several months before Apple unveils its new smartwatch, but the Cupertino company is certainly not wasting any time. The U.S. Patent Office has just given the green light to new patents that show what the next Apple Watch will look like.
After focusing its efforts on creating a round screen, Apple has invested time and money to find an alternative method of charging its smartwatch. From the images in the patent, we can guess that the Cupertino-based company has focused its efforts on making a new induction charger to power the smartwatch. Il dispositivo è molto simile a quello già in commercio per l'Apple Watch, i cambiamenti riguardano per lo più i materiali e la tecnologia utilizzata. Il caricatore dovrebbe essere "nascosto" all'interno del cinturino.
Il caricatore wireless a contatto con la pelle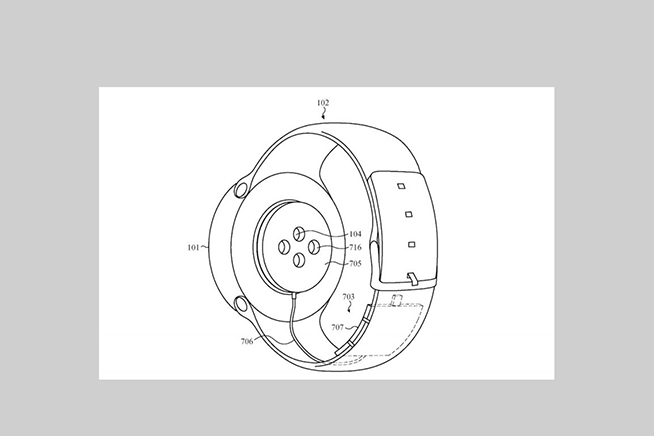 Fonte foto: Patent USA
Il brevetto presentato da Apple
Apple ha presentato anche un altro brevetto sempre sul caricatore dell'Apple Watch. Nel secondo caso il caricatore wireless è posizionato direttamente sotto la scocca dello smartwatch. Per prevenire qualsiasi problema per la salute degli utenti (dato che il caricatore si trova a contatto con la pelle), l'azienda di Cupertino ha sviluppato un dissipatore di calore che non crea problemi alle persone. Dalle immagini del brevetto si nota che lo schermo dello smartwatch è circolare. Già alcuni mesi fa erano apparse delle foto dell'Apple Watch con lo schermo tondo: questo nuovo brevetto non fa che confermare l'idea che l'azienda di Cupertino è al lavoro per cambiare completamente il design del suo smartwatch.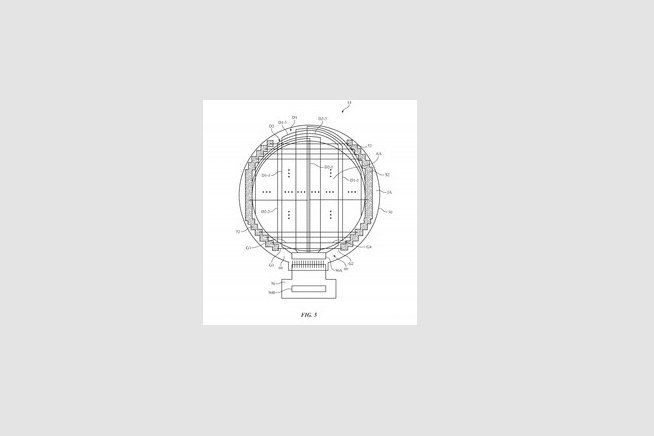 Fonte foto: Redazione
Premi sull'immagine per scoprire come sarà l'Apple Watch circolare