The two new Motorola smartphones were supposed to be presented at the MWC 2017 in Barcelona, but due to an error some photos and specifications have already circulated on the Net
In recent years Motorola's G series has pleased all those users looking for a mid range smartphone not too expensive but still with some interesting features. And at the end of the month the company will launch its new models, the G5 and the G5 Plus. Let's see together the characteristics of the two new Motorola-branded smartphones.
The official launch of the two smartphones should take place, as already stated by the company, at the Mobile World Congress 2017, which will be held from next February 27 to March 3 in Barcelona. In recent weeks had leaked several rumors about the possible features of the new Motorola devices, but as it always happens in these cases the rumors were varied and conflicting. Now, however, there seems to be something more official because a Spanish retail partner of Motorola has accidentally published on its site the photos and features of Moto G5 and G5 Plus.
Moto G5 Specifications
Let's start with the Moto G5. This smartphone will feature a 5-inch Full HD screen. On board we find a Snapdragon 430 chipset supported by 2GB of RAM and 32GB of internal storage, expandable via a microSD card. 2,800mAh battery and 5-megapixel front camera while the rear camera will be 13-megapixel. The device will have fingerprint sensor and most important news it will run Android 7.0 Nougat.
Specifications Moto G5 Plus
Moto G5 Plus will instead have a display, also Full HD, 5.2 inches. On board we find SoC Snapdragon 625 octa-core. To support all this 3 or 4GB of RAM and 32 or 64GB of internal memory. Also in this case expandable. La fotocamera posteriore dovrebbe essere da 12 megapixel e quella frontale da 5 megapixel. Anche in questo caso ci sarà il sensore delle impronte digitali mentre la batteria sarà da 3,000mAh e dovrebbe essere dotata di ricarica rapida. Anche in questo modello troveremmo Android 7.0 Nougat.
Data di uscita Moto G5 e Moto G5 Plus
Per vedere sul mercato il Moto G5 e Moto G5 Plus sarà necessario aspettare la presentazione ufficiale al Mobile Wolrd Congress 2017, ma è molto probabile che bisognerà aspettare molto.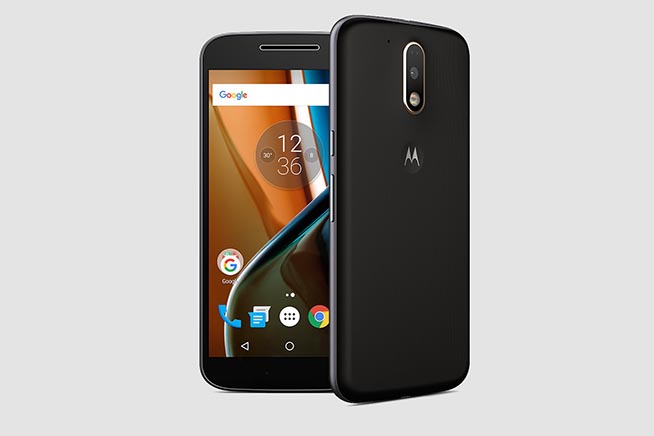 Il Moto G5 non è l'unico smartphone in uscita nel 2017. Premi sull'immagine per scoprire gli altri device che vedranno la luce quest'anno