Sappiamo che foto e video sono sempre più importanti quando si utilizza il proprio cellulare, per questo motivo abbiamo selezionato per voi i migliori smartphone da acquistare con meno di 200 euro, che possono vantare una fotocamera di buona qualità. La premessa, doverosa, è che quando si sceglie uno smartphone  in una fascia di prezzo inferiore ai 200 euro, non si può pretendere il massimo, ma bisogna accettare qualche compromesso.
Sempre più spesso, infatti, i produttori di tecnologia offrono cellulari con prezzi competitivi che sono dotati di batterie molto capienti, di schermi molto grandi e ben definiti,  ma richiedono un po' più di indulgenza quando si tratta di valutare i sensori con cui scattano foto e video. La condizione comune è che le fotocamere scattino ottime foto e girino video di eccellente qualità quando c'è una buona illuminazione, mentre purtroppo riducono la loro performance in presenza di buio o di scarsa luminosità.
Consapevoli dei possibili limiti a cui andare incontro, abbiamo selezionato per voi alcuni smartphone che rappresentano un rapporto prezzo qualità quasi sorprendente.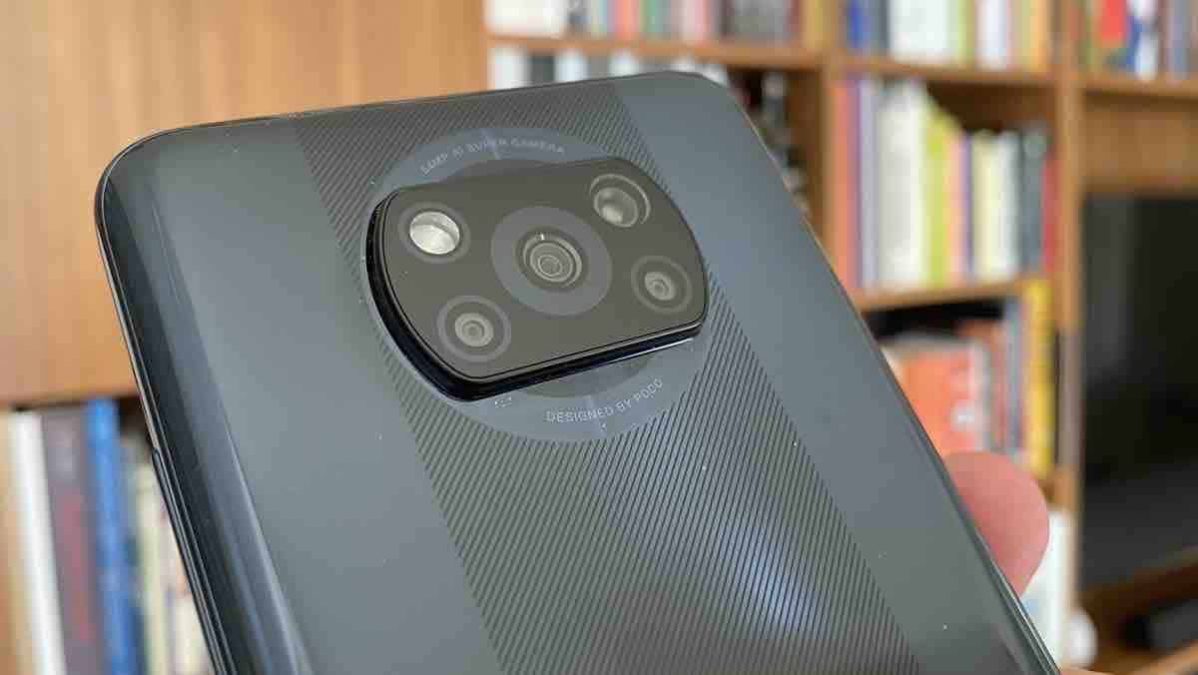 Fonte foto: MisterGadget.Tech
POCO X3 NFC
Il primo smartphone che vi segnaliamo arriva da uno dei marchi di tecnologia in rapida crescita a livello mondiale: POCO è un "sub-brand", quella che una volta avremmo chiamato "sotto marca", ma non bisogna pensare che per questo motivo rappresenti una qualità inferiore. POCO X3 NFC can be bought right around 200 euros, in its basic version, with a 64 mpx main camera, which is flanked by other sensors of 13, 2 and again 2 mpx.
The videos of the POCO X3 NFC are of a good level: it is able to capture images with 4K quality at 30 frames per second. For their stabilization, software is used that intervenes electronically. One of the details to highlight is the capacity of the battery, which is more than 5,100 mAh, a fact that translates into the duration of almost two days per charge. The 20 mpx selfie camera offers a "beauty" function that can take away even twenty years of age, better not to overdo it with the application of that effect.
The screen has a generous size, 6.67 inches, with a decent definition and good brightness, so with good readability in direct sunlight.
OPPO A54
This is a tear to the rule that we ourselves have imposed. To buy OPPO A 54 takes a few euros more, to be precise you have to go up to 205, but it's really worth it, primarily because this smartphone supports 5G, the only one we tell you about with this special feature. We are aware that for many of you this detail does not make a difference, for the limited coverage that today 5G offers in Italy, but it is not the only aspect that justifies the small expenditure over 200 euros.
The screen, of excellent quality, has a refresh rate of 90 hz, so it ensures good fluidity and very reliable colors. Added to this is the 48 mpx main camera sensor, which uses the power of artificial intelligence to improve the basic quality of the shots.
It is capable of shooting videos with fullHD definition that are electronically stabilized. Quando c'è buona luce, gli scatti sono addirittura eccellenti per definizione e brillantezza dei colori; al buio, invece, fatica un po' a tenere il passo dei migliori, ma succede con qualunque dispositivo di questa categoria di prezzo. La selfie cam da 16 mpx è di buon livello, ma non vi aspettate miracoli: gira video con definizione full-HD, che per i social andranno benissimo.
Anche OPPO A54 può vantare una batteria capiente, che per un uso normale va oltre la giornata di autonomia.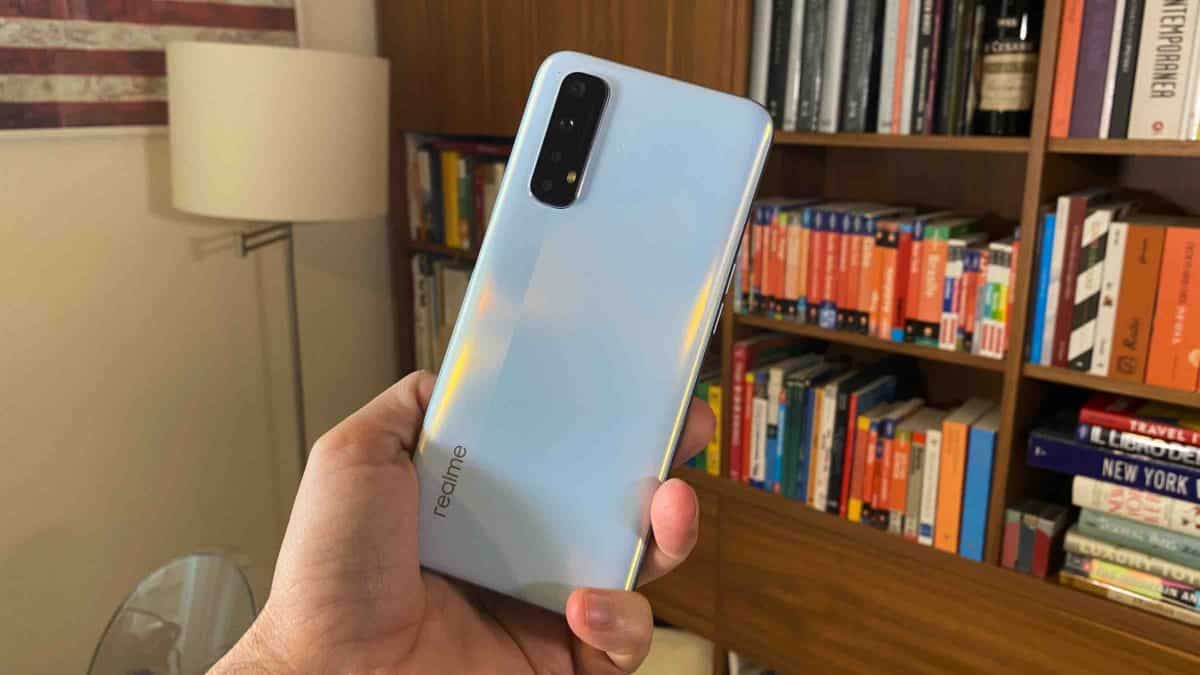 Fonte foto: MisterGadget.Tech
realme 7
Quando si considerano smartphone con rapporto qualità/ prezzo molto competitivo,  ultimamente bisogna inserire nelle opzioni di scelta anche i dispositivi con il marchio realme. It is a Chinese reality, which belongs to the same large family as OPPO, Vivo and OnePlus, which has focused its efforts to offer excellent performance at a price that often makes the competition pale.
There are plenty of products out there, but today we focus on realme 7, which you can buy in its basic version at the almost unbelievable price of 119 euros. We argue that it is hard to believe its price, because there is a very capacious 5,000 mah battery, thus capable of lasting for almost two days under normal use.
Since we chose these smartphones for their camera, we can emphasize that the 48 mpx main sensor did not disappoint us in good light conditions. When darkness advances, or you have to fight against very strong contrasts, you have to accept a few more compromises.
Like POCO X3 NFC, realme 7 can also shoot 4K videos with 30 frames per second: it means that the definition is good, as well as the fluidity of the images. As long as you're not in dark conditions. The selfie cam is 16 mpx, it performs reasonably well.
Redmi Note 9 Pro
Of the smartphones we've chosen for you, Redmi Note 9 Pro is the most durable and perhaps the heaviest at 210 grams, but we're sure it represents a good choice for its looks and quality of performance.
On the camera front it has a 64 mpx main sensor, in this case we also mention the 8 mpx wide-angle lens, which offers good performance, although the shots with the 119-degree angle are a bit more "washed out" than those of the main sensor.
The Redmi Note 9 Pro is also capable of capturing videos with 4K quality and 30 frames per second. Again, normal smartphone vibrations are compensated with a gyroscope-based dampening system. A software, then, senses the vibrations of the phone and stabilizes the captured videos. The 16 mpx selfie cam is perhaps the least effective among the four smartphones we chose for you.
Optimal battery capacity and also the charging speed, because in about 26 minutes you get from 0 to 50%.
Camera sensors
You may have noticed that we almost never referred to the other camera sensors of these smartphones: they are often added for a matter that is marketing rather than substance, reasoning that their use for close-up shots  or to calculate the depth of portraits is quite limited. If you decide to buy one of these smartphones, you'll undoubtedly be fine, knowing that with the expense of 200 euros you can't expect miracles from the camera.
Luca Viscardi, Mr Gadget