Google is not only the most used search engine in the world, but a leading company in web services, able to offer users extremely advanced and modern applications, software and technologies. Google's business is in fact based on a 360-degree presence, thanks to a wide range of integrated apps, applications that have improved our lives by making them simpler and smarter. Google apps have made the history of modern technological progress, accompanying our existence and helping us every day to manage data, email, documents, appointments, find routes, watch videos, read news and much more. So here is a complete guide to Google apps, the best applications for the mobile devices we use every day.
Google Play
Google Play is the official app portal, also known as the Google Play Store. It is a website from which you can download apps, installing them on your device. Launched in 2008, Play Store is a true multimedia store, where you can log in through your Google account to download apps for your Android devices. You can manage your account, select payment methods, check your subscriptions, purchase gift cards and download not only apps, but also movies, music and books.
Youtube
Youtube is the world's most widely used video sharing platform, active since 2005 and downloaded by over 5 billion people. It is compatible with any Android device, with a free profile and a paid version, Youtube Premium, which allows you to avoid the appearance of advertisements. You can also share videos in real time, on social networks or messaging services such as WhatsApp, create personal playlists, save videos to watch later, write comments and create your own channel, to upload videos and receive ad revenue.
Google Maps
Google Maps is one of the first navigation applications, downloaded by over 5 billion users, who use it to plan routes to walk, drive, bike or take public transport, find stores and places, check traffic conditions and receive alerts in the presence of speed cameras. Everything works thanks to GPS navigation, which allows you to locate your position in real time, plus if you change route the app immediately recalculates the route. Among the available features you can choose the fastest route or one without tolls, save destinations, share your location with friends and save maps even in offline mode.
Google Earth
One of Google's most impressive apps is definitely Google Earth, of which a new version was recently released. The app allows you to look at the Earth from space, through a slightly delayed connection with orbiting satellites. In this way you can see places and cities from a fascinating perspective, with a 3D resolution of excellent quality. The service is realized by Google in collaboration with important companies, such as BBC Earth, NASA and Sesame Street.
Google Street View
An app similar to Earth is Google Street View, which unlike the first allows you to see both from above, and look at the streets as if you were on the spot. Installando l'app sul proprio smartphone si possono visualizzare i propri luoghi preferiti, per dare un'occhiata da vicino, oppure muoversi tra le vie di una località virtualmente. L'ultima versione di questa app di Google offre nuove funzionalità, tra cui la possibilità di caricare immagini personali da mostrare agli altri utenti, oppure collegare la propria fotocamera creando immagini e video dal vivo, da condividere con le persone.
Google Fit
Per aiutare le persone a mantenere una vita più sana, la società di Mountain View ha sviluppato l'app Google Fit, un'applicazione avanzata con cui monitorare le attività sportive, sviluppata insieme all'Organizzazione Mondiale della Sanità, OMS. Con questa app è possibile guadagnare punti muovendosi e facendo sport, ad esempio salendo le scale invece di prendere l'ascensore, passeggiando e portando il cane a spasso. Inoltre si possono impostare degli obiettivi da raggiungere, monitorare gli allenamenti dallo smartphone o dal proprio smartwatch, scegliere quali attività inserire, controllare i risultati ottenuti e collegarsi ad altre applicazioni di fitness e benessere.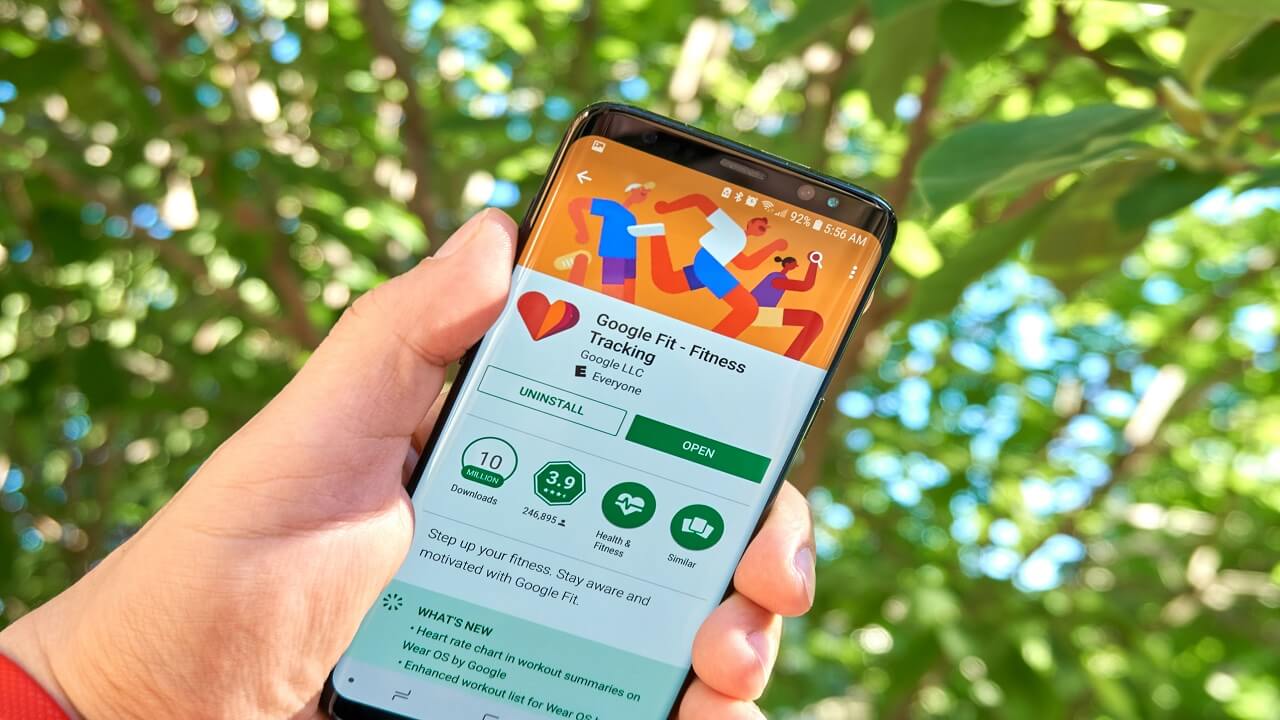 Fonte foto: 123rf
Google Translate
Google Traduttore è una delle app più utili scaricabili su Google Play Store, che permette di tradurre in tempo reale qualsiasi lingua straniera, con oltre 103 idiomi differenti. Google Translate è disponibile anche in modalità offline, consente di effettuare traduzioni istantanee semplicemente fotografando il testo, oppure di tradurre direttamente la lingua parlata utilizzando i sistemi vocali. Although the quality of early translations wasn't great, Google Translate is a self-learning system, so today it can offer very good quality translations, improving every year.
Google Photos
The Google Photos app lets you manage and edit your photos, storing them within your mobile device. Each image is also backed up, so in case of data loss, a copy of the original is always available. What's more, you can download your photos to photos.google.com, a cloud service that saves your phone's memory by finding all your photos within the website. In addition, you can edit your pictures with the advanced editing service, setting up to 14 filters, create personal albums, send photos to your contacts, share collections, and stream them to external devices via Google Chromecast.
Google Trips
Google Trips is an app for organizing your travel itinerary, an app that helps you find places to visit, interesting activities to do on vacation, create schedules for the day, check airline and hotel reservations from Gmail, rent cars, and research nearby restaurants. With this Google app you can also get suggestions, based on your preferences, or search by selecting the mode, Nearby, Closest, Indoors, Outdoors, or Top Spots, the best places reported by users.
Google Files
The Google Files app lets you manage all the documents in your smartphone's memory, to save space by optimizing data placement. For example, the app removes very old files, eliminates duplicates, stores data in the best area of the memory, or uninstalls apps that are no longer in use. At the same time, you can use Google Files to transfer data to the microSD, check your photos and videos before deleting them, clear your smartphone's cache, get tips on how to improve your phone's performance, or share files offline and encrypted.
Google Drive
Google Drive is a cloud services application, with which you can store files, documents, photos and videos outside of your phone's memory, to save space and make sure you don't lose your data if your device gets stolen or lost. Download the app to your smartphone and you can upload large files, create folders to organize your data, share files or folders with links, view content offline, and synchronize with the Google Photos app.
Google Keep
This Google app was created to take notes, as you used to do with the old notepad, but in this case digitally. Con Google Keep è possibile segnare appuntamenti, promemoria, scattare foto di ricevute e altri documenti importanti, trascrivere le note vocali e realizzare elenchi di cose da fare. Gli appunti si possono suddividere con delle apposite etichette, di colori differenti per organizzare il tutto al meglio. Google Keep invia anche allarmi automatici, ad esempio per ricordare di ritirare un prodotto, oppure di prendere qualche articolo importante al supermercato.
Google Documenti
Utilizzata da oltre 500 milioni di persone, l'app Google Documenti è un'applicazione per Android estremamente utile, con cui si possono creare, editare e condividere documenti con gli utenti autorizzati. In questo modo è possibile collaborare con altre persone a progetti e attività, modificare i documenti oppure aggiungere dei commenti. L'app salva in automatico anche un copia di backup, per non perdere mai nulla del proprio lavoro, mentre il formato utilizzato è quello di Word.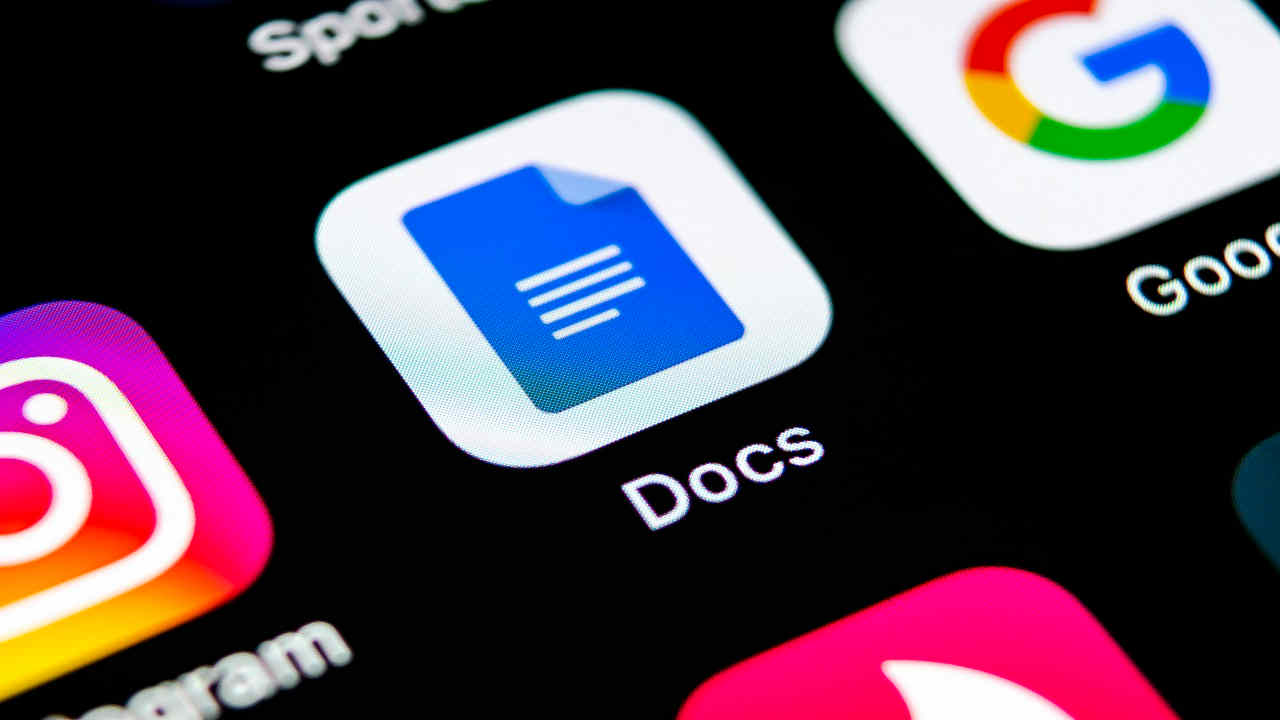 Fonte foto: 123rf
Google News
Google News è un'applicazione che funziona come un'edicola virtuale, fornendo una serie di notizie sempre aggiornate su argomenti di interesse generale e personale. Grazie ai dati a disposizione di Google, infatti, l'app è in grado di mostrare news personalizzate in base ai propri interessi, selezionando quelle presenti sul web. Il servizio è disponibile in varie lingue, inoltre è possibile impostare ricerche avanzate, scegliere gli argomenti principali e abbonarsi a giornali e riviste.
Cloud Print
Cloud Print è una stampante virtuale di Google, messa a disposizione per smartphone e tablet su Google Play Store. This official app allows you to imprint documents and files via any printer, as long as it is compatible with Android devices. To use it, just open a photo or file, choose a printer from those detected by the application and send the image or document to print. In addition, you can monitor impression operations and register new devices.
Google Calendar
Losing an appointment with Google Calendar is impossible, in fact, the app reminds the user of the departure of your airline flight, restaurant reservations, the hotel where you are staying and the concert for which you have purchased tickets months before. It's also connected with all other Google apps, so you're able to make appointments from Gmail, open the road route on Google Maps, or update Google Fit reporting your progress. The calendar is fully customizable, displaying the marked events of the week, day or month, inserting reminders and inviting your friends.
Google Wallpapers
Wallpapers is a niche Google app, with about 100 million downloads, however it is a quality and fun to use app. With Google Wallpapers you can customize the home image of your Android smartphone, for example by downloading a photo directly from Google Earth, or by uploading an image from your personal archive. By choosing a favorite category you can receive new wallpapers every week, to update the image of your phone and have a screensaver always original.
Gmail
Gmail is the world's most popular and used email service, available both as a desktop version and as an app for smartphones and tablets. With over 1 billion downloads, Gmail offers up to 15 GB of free storage, is compatible with other programs such as Outlook.com or Yahoo Mail, allows advanced mail address configuration and provides advanced security systems against spam and cybercrime. It also connects automatically with other Google apps to synchronize services like calendar and clipboard.
Google Chrome
With more than 1 billion app downloads, Google Chrome is the most popular and widely used mobile web browsing app, a fast, efficient, secure search engine that can be customized to your needs. Chrome allows you to browse incognito, automatically end searches with suggestions, choose the country and language in which you want to browse the web, protect your device against web threats, perform voice searches, optimize mobile data usage, receive recommendations and manage the history of sites you visit.
Google Keyboard
Known as Gboard, Google Keyboard is an app that makes it easy to navigate and manage various applications, including social networks. With this app, you can type freehand, type characters using the scrolling system, use voice commands, share information with your friends and family, use the multilingual service, and search for GIFs and Emoji. Gboard increases the functionality of the traditional keyboard on Android devices, a useful tool especially for older phones.
Authenticator
Online security is never too much, which is why Google has developed the Authenticator app, which generates verification codes for your phone. Normally, in fact, when you access a Google application you are asked for a single code, while with this system a second one is created, to be entered to verify and confirm your identity. This is an efficient way to avoid data theft, protecting your accounts against cybercrime.
Google Home
Google Home is a particularly sophisticated app that allows you to manage all external devices connected to your home Wi-Fi network. All'interno della schermata principale si possono trovare i vari device, creare delle stanze virtuali dove inserire i dispositivi (ad esempio la camera da letto, la sala da pranzo e così via), procedendo alla configurazione assistita. Ad esempio è possibile impostare l'assistente vocale Google Home Mini oppure Chromecast, per vedere video, film e musica dal proprio smartphone alla TV di casa.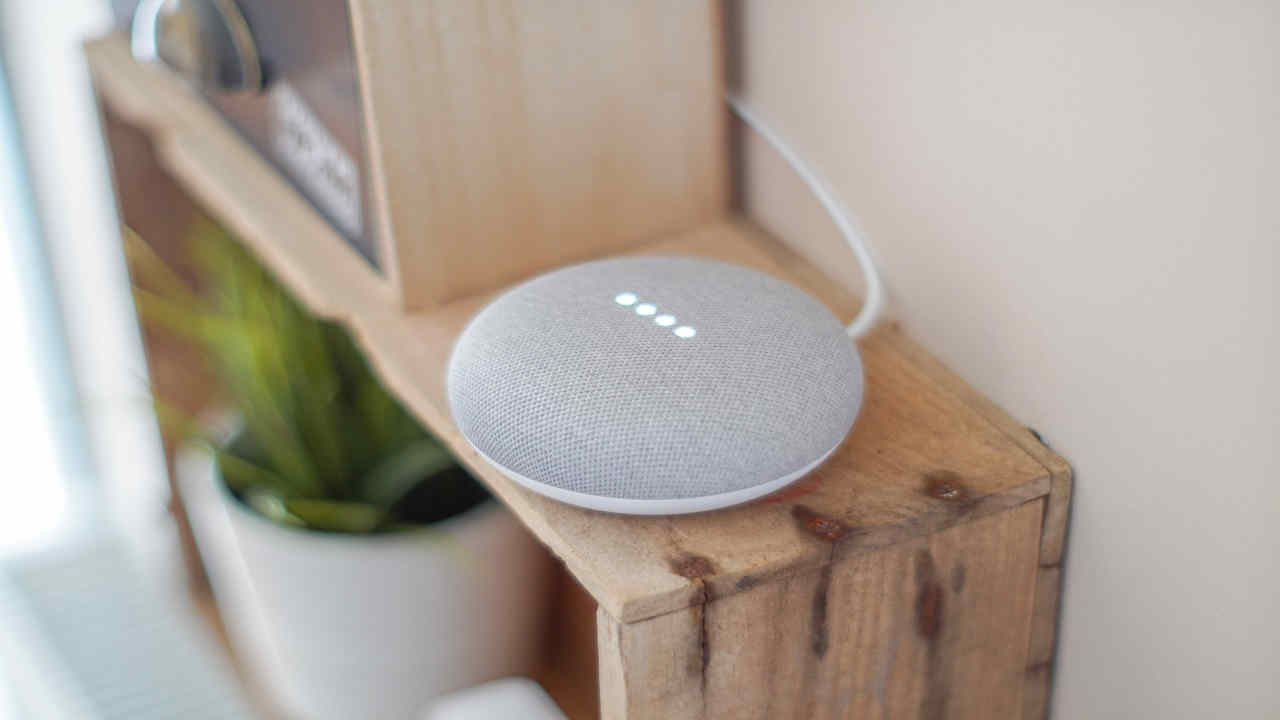 Google Fotocamera
Questa app è compatibile soltanto con gli smartphone più moderni, a partire dalla versione di Android 7.1.1, presente ad esempio sui dispositivi come Google Nexus e Pixel. L'app consente di scattare foto incredibilmente reali, con risoluzione HDR+ che regola automaticamente l'illuminazione, impostando se richiesto anche la funzionalità Smartburst, per realizzare sequenze di foto e creare delle GIF animate. Google Camera also allows you to stabilize the frame, add Slow Motion effect, and take spherical and immersive photos with the Photo Sphere feature.
Google Datally
Google Datally is a Google app for saving and managing mobile data, which for example allows you to set a daily limit for data usage, customize the history of stored files, and set up an emergency system, backing up automatically. Moreover, with the Data Saver system you can block unwanted notifications, or limit the use of data by other applications. With Google Datally, you can share data, cap the amount of traffic your friends can use, or manage every device connected to your connection.
Google Rewards
Google Opinions Rewards is an online survey app, with which you can participate in market research and earn credits in return, to be used within the Google Play Store. In this way you can help the Mountain View company improve its services, receiving for your trouble up to a maximum of €0.75 for each survey you take, in the form of Play credit.
Google Cardboard
The Google Cardboard app is a latest-generation application, which allows you to use virtual reality technology on your smartphone, as long as it's a fairly recent model. Obviously, you must first purchase the Cardboard visor, which you can set up through this virtual reality app, with which you can watch videos, take guided tours of great museums and historical places like Versailles, see the Earth from above with Google Earth, or travel to the other side of the world without leaving home.
Google Play Music
Play Music is Google's official app for listening to music from your smartphone, with which you can upload up to 50 thousand songs taken directly from the web. Among the free features there are radio, the ability to save on the device up to 50 thousand tracks, podcast services and the link between the desktop and mobile versions. By signing up for a paid subscription, however, you can access more than 35 million songs on-demand, receive a subscription to Youtube Premium, avoid viewing ads and download music even offline.
Google Play Film
Born as an antagonist to Netflix, the Google Play Film app allows you to download and watch movies, renting them or buying them from the Google Play Store. Playback can take place on the smarphone or tablet, or on any other device, including even the Smart TV or a TV connected to Google Chromecast. The only flaw: the lack of movies in original language, however, competing with Netflix is really a challenge, even for Google.
Android Auto
Android Auto is an application compatible with over 400 vehicles on the market, which allows you to connect the car's infotainment systems with your smartphone, controlling the radio, music and video playback inside the car. It is a true intelligent virtual assistant, able to receive voice commands with the classic "Ok Google", update the driver on traffic and weather conditions, record notes and reminders, send messages on social and messaging platforms such as Whatsapp.
Google Chrome Remote Desktop
This application allows you to access your personal data on your PC, directly from your Android smartphone or tablet. With Google Chrome Remote Desktop you can view the folders on your pc, to check documents, files and transfer them if necessary to your mobile. The app is compatible with both Windows and Mac OSc, and is a great way to avoid having to carry around your notebook or PC at home.
Google Play Games
Play Games is Google's official app for having video games on mobile, with which you can download the best entertainment games to your smartphone. Once installed, it allows you to create a personal profile, to improve your level with each victory. You can also participate in objectives and enter the rankings, to challenge other players registered in Google Play Games, but also record some special moments of the game to share them with your friends.
Google Play Books
Finally, despite all this technology, it is important not to forget the importance of reading. To do so digitally, you can download the Google Play Books app, to save textbooks, audiobooks, ebooks and comics on your Android smartphone, so you can listen to them and read them at any time, even offline. The app lets you choose from millions of different titles, scroll through pages with a tap, and mark personal notes inside.