According to several rumors Google will present in a few months three new devices with eccentric names, with very large screens and small bezels
Now that Google's Pixels are no longer an absolute novelty the Mountain View giant is thinking about worthy successors for its smartphones. We're not talking about one, not two, but rather three devices that Google, according to several rumors circulating on the Net, would be ready to launch soon.
The most articulated rumors come from the site specializing in Mountain View, Droid Life. The report tells us of three smartphones with names quite extravagant. The first should be called Muskie, in honor of the freshwater fish Muskellunge, a kind of European pike. The second will be called Walleye, again in honor of a freshwater fish typical of North America. Il terzo smartphone dovrebbe chiamarsi invece Taimen, che è il nome di un pesce noto anche come salmone siberiano. I primi due, ovvero Muskie e Walleye, saranno più simili ai Pixel mentre Taimen avrà uno schermo molto grande in stile phablet.
I progetti Google per i nuovi smartphone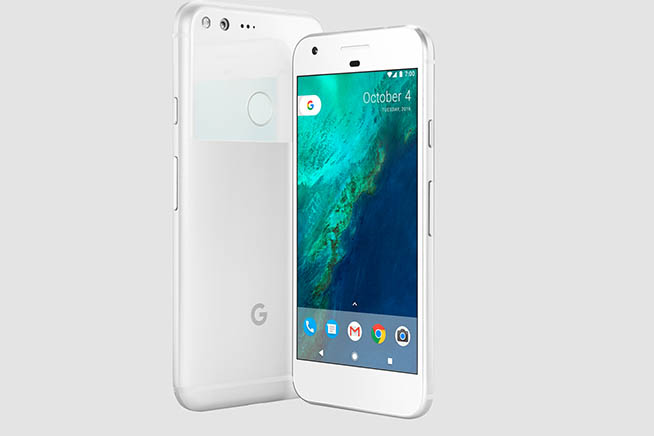 Fonte foto: Google
Google Pixel 2 non sarà l'unico smartphone in uscita nel 2017. Premi sull'immagine per scoprire quali sono gli altri
Non sono chiari i tempi di uscita per i tre dispositivi e Google potrebbe anche pensare di scaglionarli piuttosto che presentarli tutti insieme. Anche se secondo Droid Life, Google organizzerà un evento il prossimo maggio per mostrare al mondo i suoi nuovi dispositivi. Watch out then because in addition to three new top of the range devices to replace the current Pixel the Mountain View company is also working on economic devices, to enter significantly in the market for mid-range. There are some certainties about the screens of the new Google smartphones. The three models will be inspired by LG G6 and will have very small bezels.