The e-commerce company presents the new music streaming service, among the strengths the integration with Alexa and a very competitive price
The die is cast: Amazon launches the challenge to Spotify and Apple Music. The news was in the air and the new music streaming service from Amazon seemed close to release at the beginning of the year. Now, however, it's official, in the United States has been launched, in fact, Music Unlimited.
Amazon Music Unlimited.
Music Unlimited is the natural completion of Prime Music service, always signed Amazon. For those already subscribed to Prime, the monthly cost is $8, $10 instead for all others. While a family account, to use up to six profiles, is $15. For those who instead have an "Echo" speaker, the cost is only $4 per month. A pricing in full competition with Spotify and Apple services. Amazon non ha dato un numero preciso delle canzoni presenti in catalogo ma dovrebbero essere di almeno una decina di milioni. Sono presenti tutte le più grandi etichette da Sony, Universal a Warner.
L'interazione con Alexa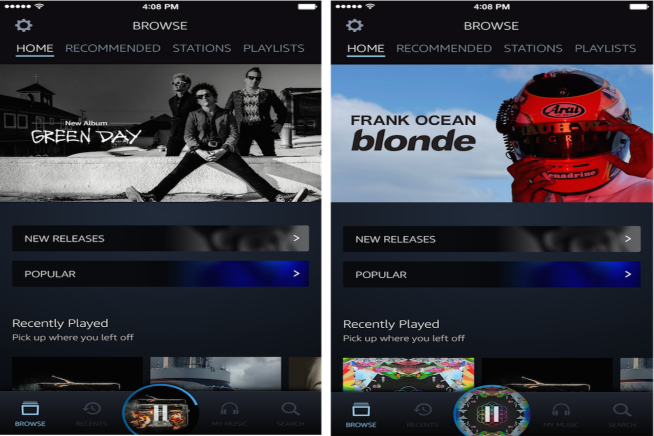 Fonte foto: Web
L'applicazione Amazon Music Unlimited
Amazon ha lanciato il suo servizio per iOS, Andorid e PC ma il vero punto di forza del progetto Music Unlimited è l'integrazione con Alexa, l'intelligenza artificiale di casa Amazon. Sarà possibile chiedere direttamente ad Alexa di riprodurre un brano o ci saprà dire di che brano si tratta se le canticchiamo una parte. Alexa sarà poi in grado di riprodurre brani in base al nostro umore, o far risuonare la discografia completa del nostro gruppo preferito. E con il tempo imparerà i nostri generi e ci consiglierà nell'ascolto. Amazon will have to focus a lot on this aspect in order to convince users who have wasted a lot of time creating their own music library on Spotify or Apple Music to change platforms. And the increased use of Alexa and Echo services will, perhaps, be key to the existence of Amazon's new music streaming product.
Only in the US
For now, Music Unlimited is only available in the US. But Amazon is counting on expanding the service to Germany, England and Austria by the end of 2016. Although the company has not made any precise statements about it. However, the goal is to, once the first results are verified, open it to the rest of the world.