Honda has unveiled at CES in Las Vegas its self-balancing technology: the motorcycle, in short, balances itself, even when stationary, without a kickstand
After presenting NeuV, the self-driving car, Honda has also launched Riding Assist, the self-driving motorcycle. It's a technology Honda developed for its curious UNI-CUB, a sort of motorized unicycle, which adjusts balance and movement through weight and wheel action allowing the original vehicle to move in all directions.
The same technology now goes on board - for demonstration purposes only at the moment - on a Honda NC 750S. The Japanese automaker, at the press conference surprised everyone: first made its entrance a UNI-CUB without "rider", and so far, nothing new. No one, however, expected that the "stool" motor would be followed closely by a real bike, also, she without a rider. Honda has made it clear that the Riding Assist, at least at first, was designed for the safety of two-wheel novices who still have difficulty with maneuvers from a standstill.
Steer-by-wire"
Fatal motorcycle accidents occur - according to statistics provided by the Insurance Institute for Highway Safety - with an incidence 27% higher than those with cars, and these data reflect - at least in part - the lower availability of safety technologies in the two-wheel sector. Honda's innovation is designed precisely to ensure greater stability for motorcycles. The solution developed by the Japanese company in its research center in Silicon Valley, in practice, transforms the mechanical steering into a steer-by-wire, that is, a steering with independent control able to understand the intentions of the pilot and to control the wheels through electronic signals in order to provide a more immediate response. Here's what happens in practice. The steering - at a speed of less than 5km per hour - decouples from the fork, which is managed by a separate control unit and a series of servomotors. The bike continues to sense - at all times - its set-up and keep its balance under control. All without depriving the rider of control over the two wheels. Above 5Km/h two mechanical fixings come into action.
Autonomous driving in sight?
Honda has only spoken of "assisted driving" as a support for those who are not yet very familiar with motorcycles, but the step to "autonomous driving" is short. Un po' come sta avvenendo nel settore delle automobili. Una tecnologia interessante e innovativa, insomma, da tenere d'occhio.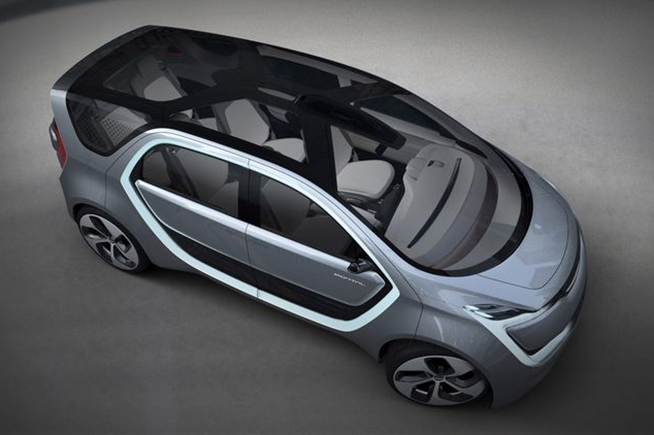 Fonte foto: web
Scopri tutto sulla concept car presentata da FCA al CES 2017 cliccando sull'immagine
Video in apertura tratto da YouTube
Alcuni video presenti in questa sezione sono stati presi da internet, quindi valutati di pubblico dominio. Se i soggetti presenti in questi video o gli autori avessero qualcosa in contrario alla pubblicazione, basterà fare richiesta di rimozione inviando una mail a: [email protected]. Provvederemo alla cancellazione del video nel minor tempo possibile.