The Japanese company presented at CES 2017 a self-driving electric concept car designed to save people money
Car owners 96% of the time do not drive their cars. Honda started from this statistic to design NeuV, a self-driving electric car dedicated to the world of car-sharing. At the moment NeuV is only a prototype, but Honda is very interested in making the project come to life.
NeuV stands for New Electric Urban Vehicle and is designed to monetize the moments when the car remains stationary in a parking lot. If, for example, you are busy at work and you won't be able to use it for the next eight hours, you can lend NeuV to some user who needs it. And the owner won't have to do anything, the artificial intelligence will take care of getting the car to its destination. NeuV infatti utilizza il sistema HANA (Honda Automated Network Assistant), l'intelligenza artificiale che permette al veicolo di avere un'anima e di tirare su di morale i passeggeri.
Honda NeuV, l'auto che si emoziona
L'auto elettrica a guida autonoma riesce a capire i sentimenti delle persone a bordo e sceglie i brani più adatti all'umore dei passeggeri. Inoltre, può decidere di cambiare itinerario per non affaticare ulteriormente gli utenti. Inoltre, l'automobile dispone di un sistema V2V (vehicle-to-grid) che permette di rivendere al gestore dell'energia elettrica, la carica rimasta all'interno della batteria. La Honda NeuV comunica facilmente con tutti gli altri dispositivi intelligenti presenti sulla strada per assicurare il massimo comfort e sicurezza ai propri passeggeri. Vedremo quanto tempo sarà necessario aspettare prima di vedere sul mercato il primo modello di Honda NeuV, l'auto elettrica pronta a cambiare il car sharing.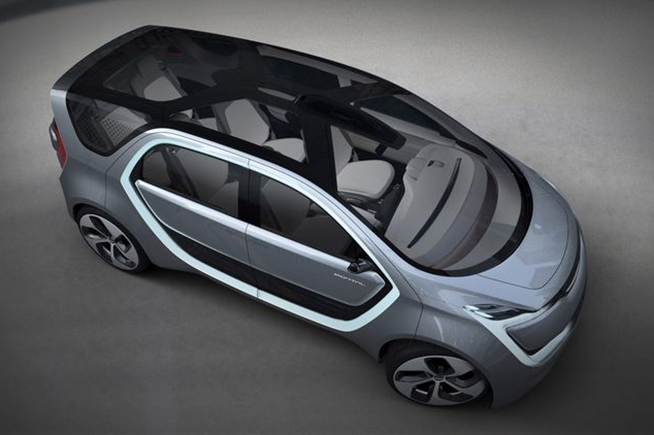 Fonte foto: web
Scopri tutto sulla concept car presentata da FCA al CES 2017 cliccando sull'immagine
Il video è tratto da YouTube
Alcuni video presenti in questa sezione sono stati presi da internet, quindi valutati di pubblico dominio. Se i soggetti presenti in questi video o gli autori avessero qualcosa in contrario alla pubblicazione, basterà fare richiesta di rimozione inviando una mail a: [email protected] Provvederemo alla cancellazione del video nel minor tempo possibile.