Emit and send an electronic invoice is very simple with the administrative management Libero SiFattura: here's the guide
The issuance and sending of an electronic invoice may seem complicated, but using an administrative management software the task becomes very simple. Using software such as Libero SiFattura you can compile, generate and send your electronic invoices to the Italian Revenue Agency's Interchange System.
Just like other administrative software on the market, Libero SiFattura helps businesses and professionals keep all of their business and professional documentation in order. Choosing the free SiFattura Basic plan will allow you to generate electronic invoices, but not send them. The Lite paid plan at 29 euros per year plus VAT allows you to send an unlimited number of electronic invoices to individuals and companies. Infine c'è il piano Pro, che a 49 euro l'anno consente l'invio di fatture elettroniche anche alla Pubblica amministrazione.
SiFattura: come emettere una fattura elettronica
Emettere una fattura elettronica con Libero SiFattura è davvero semplice. Tra le funzioni aggiuntive del gestionale, infatti, c'è la possibilità di utilizzare le anagrafiche dei clienti e i prodotti già precaricati per precompilare le fatture elettroniche e lasciare che sia il programma a fare i conti.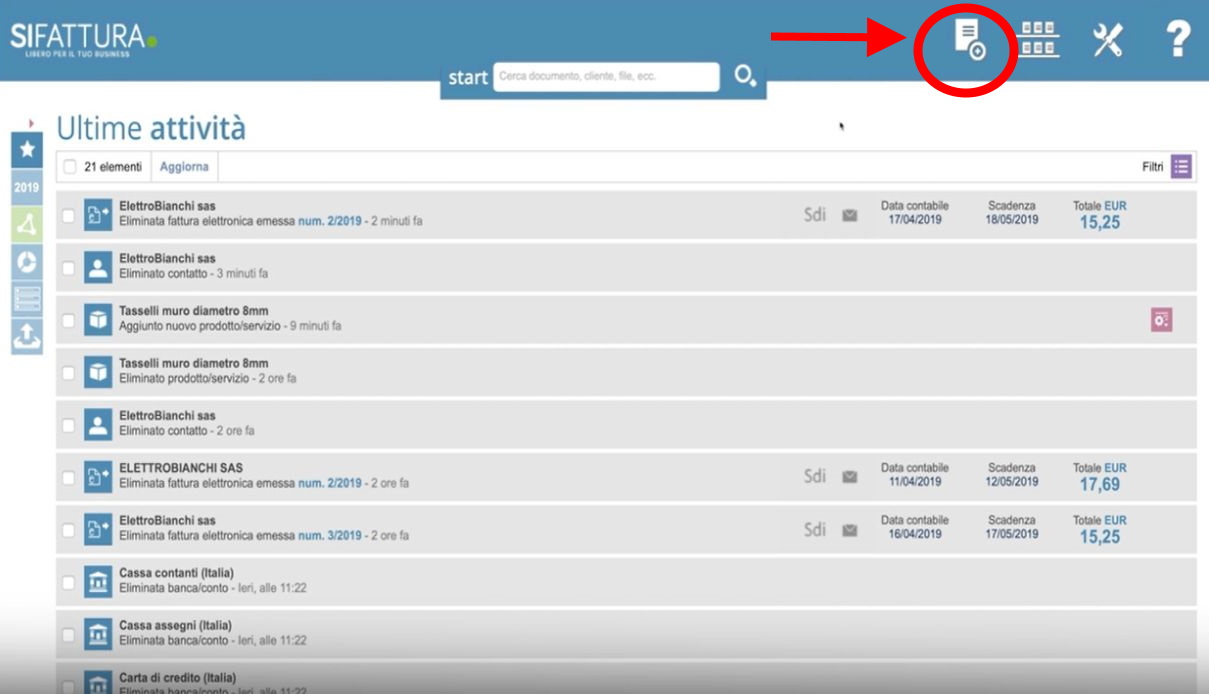 Dopo aver effettuato l'accesso al proprio account di Libero SiFattura, per emettere una fattura elettronica è necessario fare clic su Crea una nuova fattura dal menù in alto, seguendo il percorso: Menu > Nuova > Emissione > Fattura.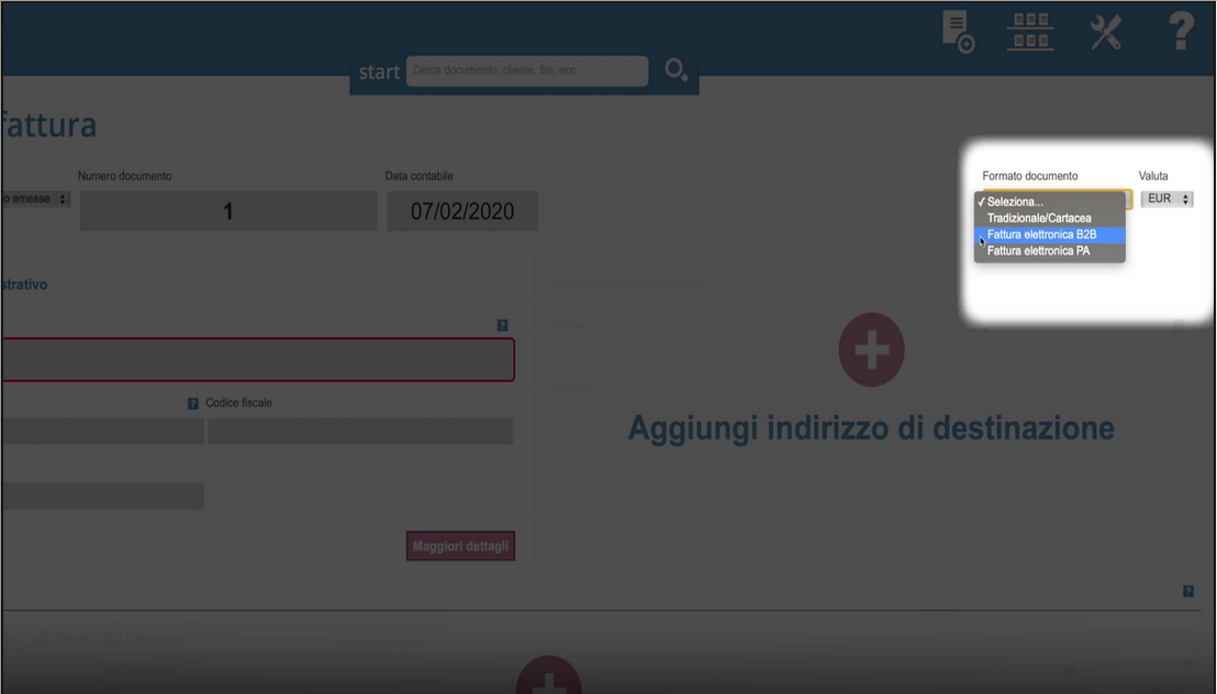 Assicurati che il campo Formato documento sia Fattura elettronica B2B per inviarla a un privato o a un'azienda, oppure Fattura elettronica PA per inviarla alla Pubblica amministrazione.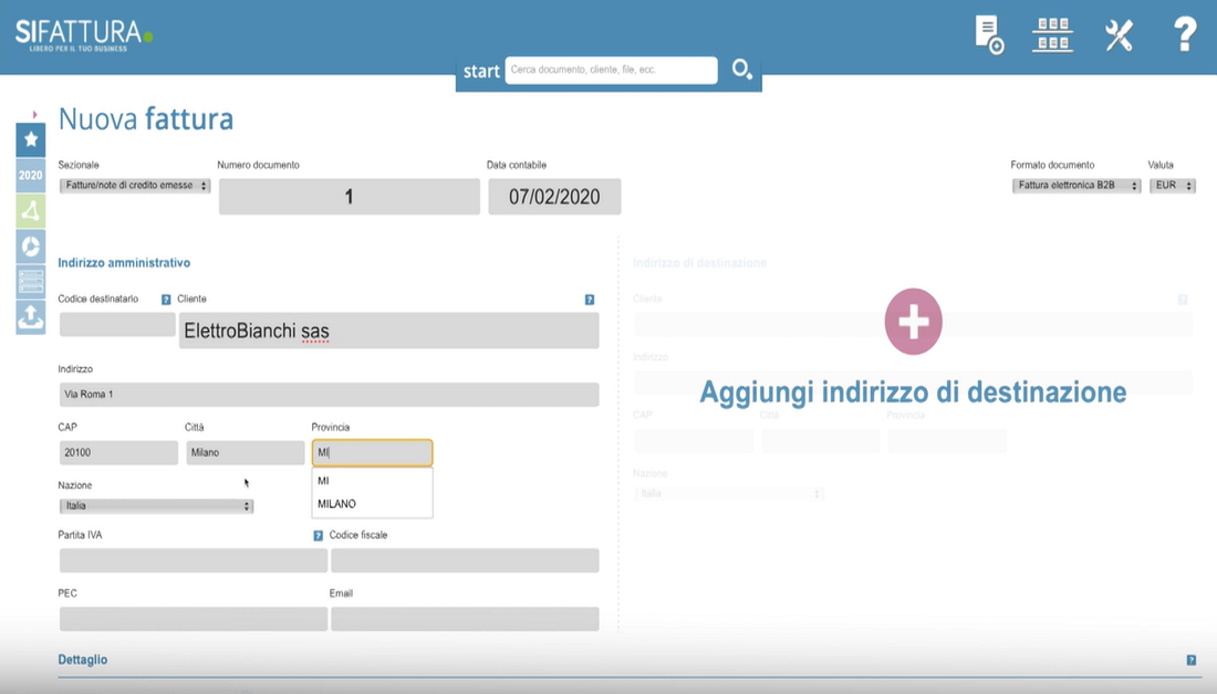 SiFattura precompila il progressivo e la data del documento, che potranno essere modificati a seconda delle proprie necessità. Il passo successivo è l'inserimento dei dati del cliente e dei dati dei prodotti. L'utente potrà poi aggiungere le informazioni sulle condizioni del pagamento, come scadenza e dettagli sul conto corrente, poi fare clic su Salva.
SiFattura: come inviare una fattura elettronica
Per chi ha sottoscritto un piano Basic gratuito, SiFattura consente solo la generazione della fattura elettronica. Per chi invece vuole anche inviarle automaticamente dal proprio gestionale a privati, aziende e Pubblica amministrazione attraverso il Sistema d'Interscambio dell'Agenzia delle Entrate, sarà necessario scegliere un piano a pagamento tra Lite, per l'invio di fatture B2B, e Pro per l'invio anche alle PA.
Vediamo passo dopo passo come inviare la fattura elettronica generata con Libero SiFattura.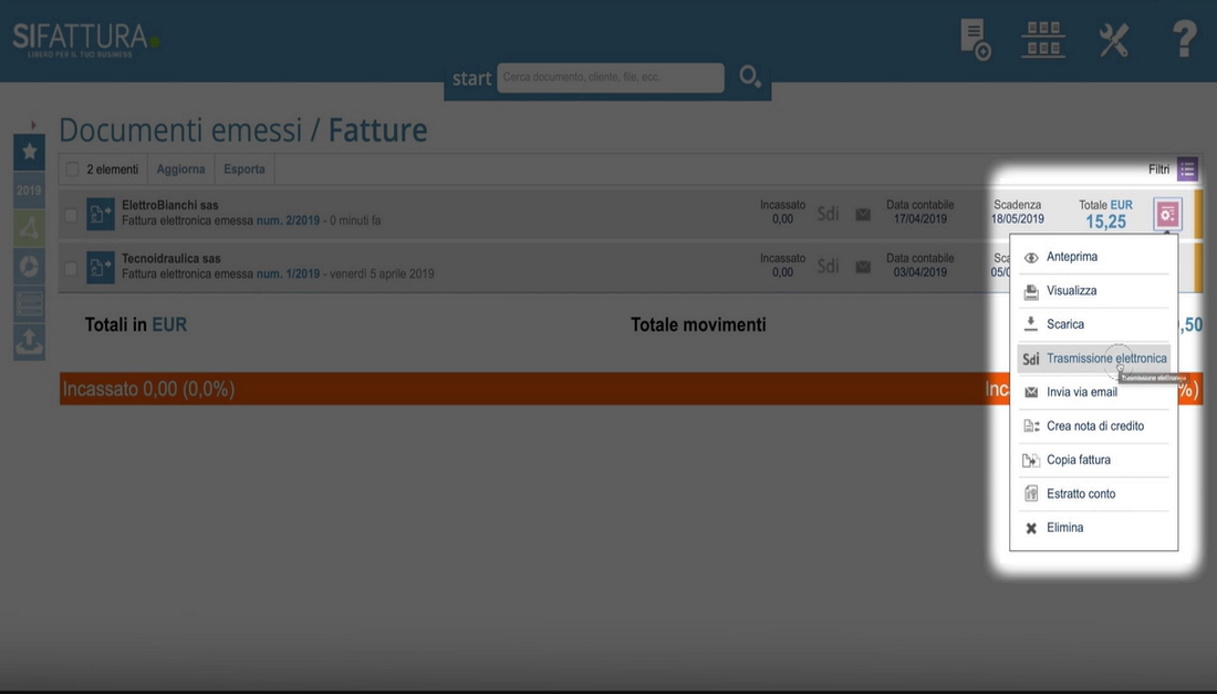 Dopo aver salvato la fattura elettronica, questa sarà visibile nell'elenco delle fatture emesse. Tra i dati relativi alla fattura elettronica si vedrà un'icona con la scritta SDI in grigio: questo significa che la fattura non è stata ancora trasmessa. In order to send it, you have to open the contextual menu in the top right corner and click on Electronic transmission.

In this way, the invoice is sent to the Interchange System and the related SDI icon will appear in yellow. Only when the SDI icon turns green, then the e-invoice has been delivered and the process of issuing and sending is complete.