WhatsApp allows users to chat with their friends even from the computer using WhatsApp Web. Here's how to activate it on your device
WhatsApp is the most widely used instant messaging application in the world: more than a billion users use the platform every month to talk to their friends. There are many features that WhatsApp offers: it allows you to create groups with your friends, share images and videos and use WhatsApp Web to chat directly from your computer.
Thanks to the Web application, the instant messaging service can also be used from your PC without the need to use your smartphone. The feature is mostly used by office workers and students who don't like to waste time unlocking the smartphone and turning on the screen. If you are wondering how to use WhatsApp Web, the answer is very simple: just go to web.whatsapp.com and follow the wizard to connect your account to the one on your computer. Nothing too complicated: in a little less than thirty seconds you will have all your chats directly on the screen of your PC.
To be sure of using it you need the camera of your smartphone to work at best to scan the QR Code of WhatsApp Web. The functionality of the web platform is the same as on the application: the user will be able to converse with their friends, share images and photos, send voice notes and make calls and video calls. To find out how to use WhatsApp Web, here is the complete guide.
Which browsers does WhatsApp Web work on
To use WhatsApp Web on your computer you need to choose a browser from Google Chrome, Firefox, Opera, Safari and Microsoft Edge. On Internet Explorer the platform does not work.
Is WhatsApp Web paid?
WhatsApp Web follows the same rules as WhatsApp. The platform is not pay-as-you-go and does not require a monthly subscription. In order to use WhatsApp Web, it is important to have a verified account on the instant messaging service.
What do I need to do to use WhatsApp Web
In order to use WhatsApp Web, both your computer and your smartphone must be connected to the Internet. If your mobile device does not have access to Wi-Fi or data, then WhatsApp Web will not work. Also, it is not mandatory that your smartphone and PC are connected to the same internet network.
How to access WhatsApp Web
Accessing WhatsApp Web from your computer is really very simple. The first step is to open your favorite browser and then launch web.whatsapp.com. At this point your smartphone comes into action: you have to open WhatsApp, press the icon with three dots at the top right and then select WhatsApp Web. If you use an iPhone, instead of pressing the icon with three dots, you'll have to enter Settings and press WhatsApp Web. At this point you will be able to frame the QR Code of WhatsApp Web with your smartphone camera, which will allow you to access the instant messaging service on your computer with your account.
How to use WhatsApp Web on your computer
How WhatsApp Web works is very easy to understand: the platform is identical to WhatsApp: on the left side you will find all the conversations you have created with your friends, while on the right side you will see the chat window. The user will be able to share images, videos and make calls and video calls, just as if he were using the application from his smartphone. La piattaforma web è semplicissima da utilizzare ed è uno strumento utilissimo per coloro che passano davanti al pc sette, otto ore al giorno.
Come utilizzare WhatsApp Web dal tablet
Il rapporto tablet-WhatsApp è sempre stato molto burrascoso. Se il device mobile non ha il supporto per la scheda SIM, utilizzare WhatsApp è veramente molto difficile. WhatsApp Web permette di risolvere in parte i problemi. Si dovrà lanciare sul tablet l'applicazione browser che si utilizza solitamente e attivare la modalità desktop. A questo punto si dovrà entrare sul sito web.whatsapp.com ed eseguire la stessa procedura vista in precedenza: scannerizzare il codice QR e collegare WhatsApp to Web con l'account dello smartphone. Tutto molto semplice e veloce.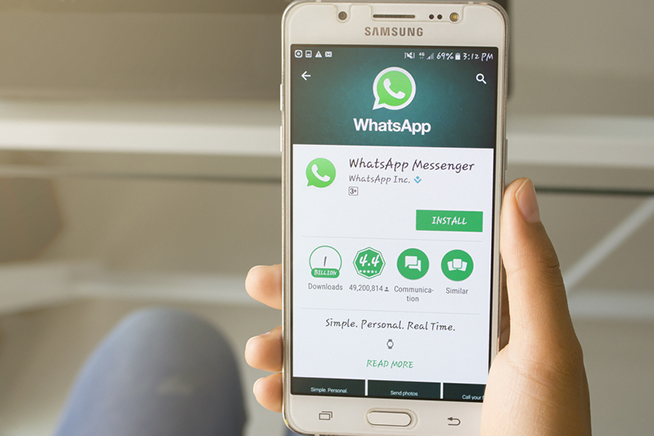 Fonte foto: Jakraphong Photography / Shutterstock, Inc.
Premi sull'immagine per scoprire i trucchi di WhatsApp