The company Adups, which produces software for the two Chinese companies, is in the eye of the storm for using a backdoor with the purpose of stealing data from smartphone users
Imagine buying with a few hundred euros a smartphone with excellent features, similar in part to the top of the range. A dream, if they didn't contain an unwelcome surprise: a backdoor that sends all your data to China. Now don't imagine it, because it could have happened with some Huawei and ZTE models.
Smartphones sending our data to China. The flaw, reads an article in the online edition of the New York Times, is in software developed by software house Adups and allows the contents of text messages, location information, contact lists and call logs to be sent to a server in China. Secondo Kryptowire, la società di sicurezza che ha scoperto il problema, i dispositivi interessati sono circa 700 milioni (non solo smartphone, ma anche altri dispositivi smart) e, come detto, tra questi fanno capolino anche prodotti Huawei e ZTE. Insomma, due produttori tutt'altro che sconosciuti al pubblico italiano. Non è ancora chiaro, si legge nell'articolo del NY Times, se questi dati siano stati rubati per creare delle campagne pubblicitarie o per volere politico.
Cos'è una backdoor?
Abbiamo detto che Adups ha usato una backdoor per inviare i dati degli utenti a un server a Shangai. Ma, esattamente, cosa è una backdoor. Come dice anche il nome è una porta sul retro, una falla lasciata lì da uno sviluppatore o da un hacker per poter rientrare in un futuro in un sistema già violato. La sua forza sta nella difficolta di essere intercettata o chiusa. Solitamente, infatti, se è costruita bene non viene rilevata dagli antivirus. E per un utente medio di smartphone è quasi impossibile accorgersi della sua presenza.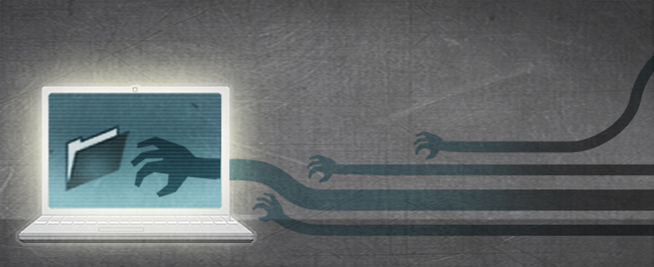 Fonte foto: Wikipedia/EFF
Attenzione alle backdoor
Adups e i suoi legami con i Big Data
Tra gli smartphone più colpiti dalla falla nei software Adups ci sono quelli BLU. L'azienda ha dichiarato che circa 120 mila dei suoi dispositivi hanno confermato questa problematica. Il problema è che Adups sin qui non ha voluto mostrare la lista degli utenti colpiti da questa violazione sul sistema del loro smartphone. Perciò ancora non è chiaro quali siano e come siano distribuiti i 700 milioni di dispositivi violati. L'azienda si è difesa definendo l'accaduto come un errore non voluto e ha negato qualsiasi legame con il governo cinese. Una cosa che è certa invece è il legame tra la società di Shangai e i servizi per i cosiddetti Big Data. That is that incredible amount of data to sell to companies and multinationals to create new campaigns or to study their customers.