New images arrive from China that anticipate the new Huawei P10: dual rear camera and fingerprint sensor
Among the big companies to present their top of the range in this early 2017, Huawei could be the first along with LG. While Samsung has postponed the launch of the Galaxy S8 to late March/early April, the Chinese company is running fast towards the Mobile World Congress event in late February.
The Huawei P10 is one of the most anticipated smartphones of spring 2017. After the success of the Huawei P9, the Chinese company is called to a difficult reconfirmation. The goal is now very clear: to continue the process of growth by developing smartphones with excellent value for money. From the latest images appeared on the social platform Weibo, the Huawei P10 should have a rear camera very similar to that of the previous model. In fact, the Chinese company will continue the partnership with Leica that allowed the creation of the dual-lens camera of the P9.
Curved screen and fingerprint sensor
The big news of the Huawei P10 concerns the front of the smartphone. The device will mount a 5.5-inch edge-to-edge screen with a 2560 x 1440 resolution, a solution that allows the device to take a big step forward from the past and be on the same level as the Samsung Galaxy S8. The other big change concerns the location of the fingerprint sensor: until now the Chinese company had always placed it in the back of the device, on the Huawei P10 will be located in the bottom of the screen.
Features Huawei P10
The top of the range of the Chinese company will most likely mount the latest model of the Kirin processor, supported by 6GB of RAM and 256GB of internal memory. Per quanto riguarda la fotocamera posteriore, oltre alle informazioni riguardante la partnership con Leica si sa ben poco. Il sistema operativo sarà Android Nougat 7.0 con la nuova interfaccia grafica EMUI.
Data di uscita Huawei P10
Per sapere la data di uscita del Huawei P10 sarà necessario aspettare la presentazione che avverrà durante il World Mobile Congress. È molto probabile che sarà necessario il mese di aprile per vederlo sugli scaffali dei negozi italiani e dei siti di e-commerce.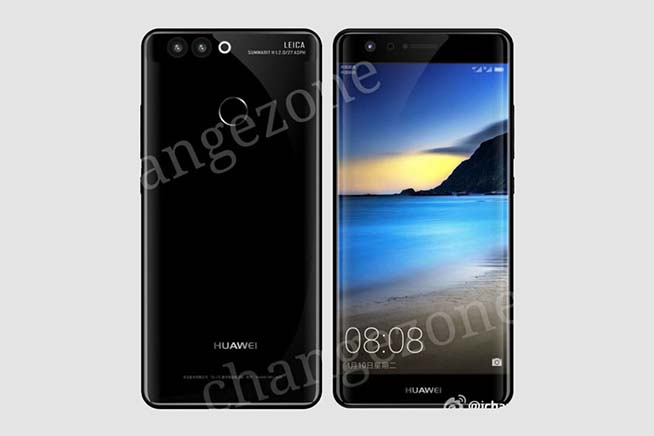 Fonte foto: Weibo
Non solo Huawei P10. Premi sull'immagine per scoprire gli altri smartphone in uscita nel 2017