At CES in Las Vegas, Lenovo is also offering solutions designed specifically for the "smart" home based on the Amazon Alexa system.
Lenovo is presenting two smart home products at CES in Las Vegas. The first is the Smart Assistant, a personal virtual assistant - a bit like the Amazon Echo and Google Home - that can execute voice commands and manage other compatible IoT devices. The second is the Smart Storage, a device to store data for the whole family.
Smart home devices are making waves at this year's Consumer Electronics Show, a sign that manufacturers see great potential in this new market, just like Lenovo. Consumers are showing great interest in these devices and in smart home appliances, but at the moment they are hesitating both because, probably, they have yet to fully understand the advantages, and because of the high costs of these high-tech domestic jewels. Yet analysts estimate that homes around the world will be home to at least two billion smart devices by 2019.
Smart Personal Assistant
The Lenovo Smart Assistant is a sleek digital personal assistant based on Amazon's Alexa cloud technology that is already active in the United States. What is this assistant capable of doing? Thanks to voice recognition, you can give it commands such as playing music tracks, performing web searches, remembering tasks marked in the agenda - just to name a few - but also manage other Lenovo, or compatible, devices. And since Alexa is a service provided via the cloud it is also able to improve, or rather "learn", gradually with use. Il Lenovo Smart Assistant si presenta, come accennato, con un design raffinato costituito da un corpo cilindrico diviso a metà con la parte superiore in acciaio dotata di un microfono omnidirezionale in grado di "sentire" i comandi vocali 5 metri di distanza, e una parte inferiore che funge da speaker audio – un woofer da 10 watt e un tweeter da 5 watt – rivestito da tessuto e disponibile in quattro colori (grigio chiaro, nero, arancio e blu). Il cuore pulsante, oltre alla tecnologia Alexa, è un processore Intel Celeron N3060 coadiuvato dalle connessioni Wi-Fi e Bluetooth 4.0. Il Lenovo Smart Assistant Harman Kardon, top di gamma di colore nero, è dotato di un altoparlante con prestazioni superiori. Gli assistenti virtuali di Lenovo saranno disponibili negli States dal prossimo maggio al prezzo di 130 dollari (180 $ per la versione Harman Kardon). Non si conoscono ancora informazioni sul loro arrivo in Italia.
Smart Storage, il sistema di archiviazione per la famiglia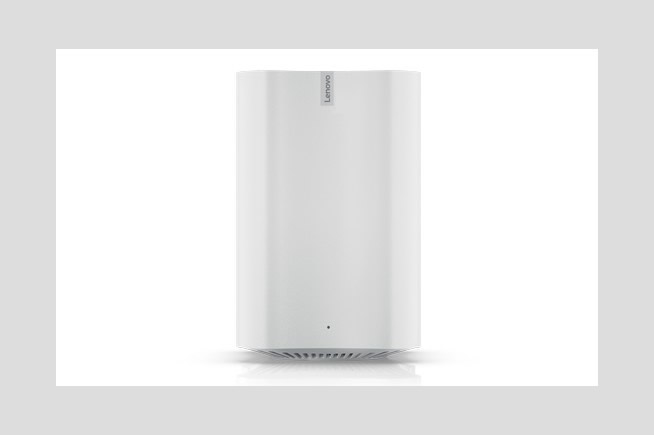 Fonte foto: Lenovo
Lo Smart Storage di Lenovo
Lenovo coglie l'occasione del palcoscenico di Las Vegas anche per presentare lo Smart Storage, un sistema di archiviazione da ben 6TB pensato per ospitare i dati – fotografie, brani musicali e documenti – di tutta la famiglia in un unico "contenitore" che non sfigura in salotto. È dotato di un accesso wireless dual-band e capacità di sincronizzazione automatica multi-dispositivo, ma anche di connessione LAN e porte USB 3.0 per consentire la condivisione dei file da parte della maggior parte dei dispositivi e computer presenti in casa. Anche lo Smart Storage sarà sul mercato a maggio al prezzo di 139 dollari. Anche in questo caso, non sappiamo quando e se arriverà anche dalle nostre parti.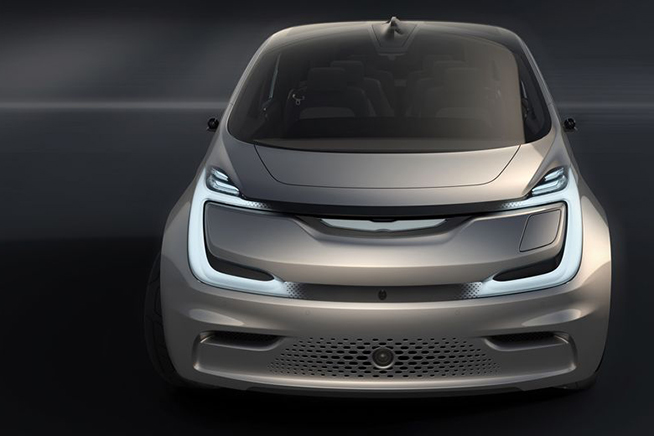 Fonte foto: FCA
Non solo smart home. Al CES 2017 le auto a guida autonoma sono state le vere protagoniste. Premi sull'immagine per scoprire il modello sviluppato da Fiat