A bill wants to obscure adult content, to unblock it you will need 20 dollars and the proceeds will go to the prevention of human trafficking
Pay about 20 dollars to watch a porn movie. No, it's not a tax on Internet sites with adult content, but it's close. It's a South Carolina bill, the brainchild of 69-year-old Republican Bill Chumley. The money raised would fund human trafficking prevention.
The Law Against Porn. How does the law devised by Chumley work? The Republican congressman thought of malware, more specifically ransomware. It is a block installed on every electronic device for sale in the state of South Carolina. To view adult content you will have to pay 20 dollars otherwise the site will be blocked by the pre-installed software. The Congressman said that this is not a fight against pornography, but simply a fair remedy to prevent it from being accessible to everyone, with a clear reference to minors. In case of devices without blocking it will have to be the producers or the retailers to pay the tax.
The weak points of the anti-porn law
This bill has been criticized on several fronts because of several weaknesses. First, the method used is misleading. While the purpose of the funding to end human trafficking is noble, the connection to porn sites is unclear. And many believe this is simply a smart move to tax the sale of technology products. Another important aspect is the geographic context where the law would fit. South Carolina has a free market agreement with all other states in the U.S. Getting around the blockade would be super easy, just buy a device outside of the region. Inoltre il ransomware è un sistema comunque sbloccabile da esperti informatici, e questo potrebbe causare anche un ulteriore lucro illegale da parte di alcuni utenti. Pare poi impossibile convincere tutti i riproduttori e i venditori a installare il blocco. Intervistato a riguardo Chumley ha semplicemente dichiarato che la sua è una proposta per finanziare la lotta contro la tratta di esseri umani e per porre dei filtri alla visione di alcuni contenuti in Rete per i bambini.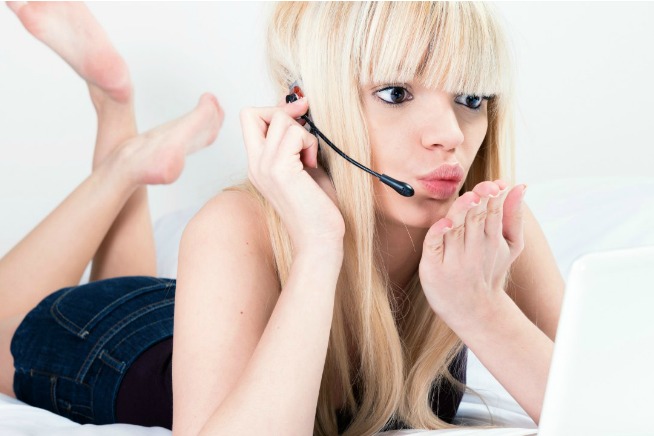 Fonte foto: Shutterstock
Se avete ricevuto delle richieste "hot" sui social network, cliccate sull'immagine e scoprite come difendervi