Razer comes out of the gaming sector and presents its first smart glasses: they are called Anzu and challenge the Huawei Gentle Monster II.
The smart glasses market segment is still young and all to be explored. Also because there are different interpretations on how to make smart a pair of glasses (just think of the prototype of smart glasses by Facebook and those never arrived by Apple) and, above all, because the glasses must continue to perform their function: to help us see better.
One of the possible interpretations of smart glasses has just presented Razer, a company well known to gaming enthusiasts, but this time has created an all-round product, also valid for the purpose of daily productivity. Razer's smart glasses are called Anzu are available with two pairs of lenses, with different functions, but can also be replaced with graduated lenses in any optical store. The technical setup is very similar to that seen on the Huawei Gentle Monster II, but the design is more oriented to tech lovers.
Razer Anzu: how they are made
The Razer Anzu smart glasses are available in sizes SM and L and with round or rectangular design. The included lenses have a filter for blue light, which is very relaxing for those who spend several hours at the computer. The second pair of lenses is instead a sun lens, with UVA/UVB filter, and is sold separately.
The smart part of these glasses is all in the temples, in which are integrated the charging system (to be connected to a USB-A port, a small touch surface, speakers, two status indicators, two omnidirectional microphones.
I Razer Anzu vanno connessi ad uno smartphone tramite Bluetooth a bassa latenza per diventare smart: una volta connessi al cellulare, e quindi a Internet, possono essere usati anche con i comandi vocali (quelli dell'assistente dello smartphone) oltre che con il tocco, possono riprodurre musica e possono fare e ricevere chiamate.
La batteria dura circa 5 ore, gli occhiali sono resistenti agli spruzzi d'acqua (certificazione IPX4) e si spengono automaticamente quando vengono richiusi. In confezione Razer offre anche una custodia e un pannetto per la pulizia. Il prezzo italiano è di 209,99 euro, le lenti da sole aggiuntive costano 34,99 euro. Sul sito italiano di Razer, però, non sono ancora disponibili.
L'alternativa: Huawei Gentle Monster II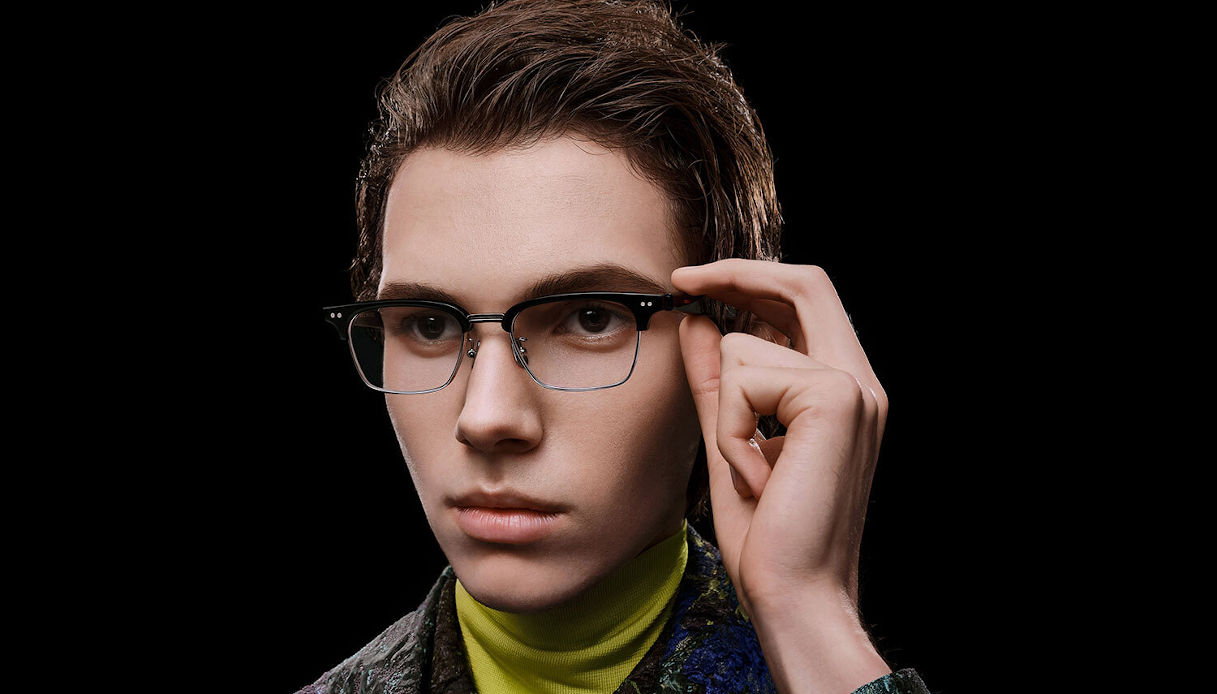 Fonte foto: Huawei
Lanciati a ottobre dell'anno scorso, i Huawei Gentle Monster II sono degli occhiali smart molto simili ai Razer Anzu per funzioni, meno per design. Rispetto ai Razer hanno in più la ricarica wireless, un peso decisamente maggiore e si attivano da soli quando vengono indossati.
Di contro, però, hanno un prezzo superiore: si parte da 299,99 euro per il modello Myma e si arriva a 329,99 euro per il modello Lang. In entrambi i casi gli occhiali vengono venduti con lenti polarizzate da sole e una elegante custodia in pelle con chiusura zip.