The first underground excavations from Space X's California headquarters have started. The experiment will allow Musk to test the tunnel for cars
A possible way to define Elon Musk could be this: a volcano of ideas. Ideas that at first seem unfeasible, but then end up convincing everyone with time. As in the last case. He had announced that he would build underground transport systems and has gone from words to deeds.
The experimentation has in fact begun in Hawthorne, California, at the headquarters of Space X, the company founded by Musk in 2012 with the aim of bringing everyone into space at affordable cost. The cavity was dug exactly inside a parking lot. A detta dell'imprenditore di origini sudafricane, l'enorme buco servirà per testare alcuni dei suoi progetti, tra cui figura un sistema di trasporto sotterraneo per automobili e Hyperloop, il treno a levitazione magnetica. L'iniziativa è stata affidata alla sua nuova società, The Boring Company, specializzata proprio nella costruzione di tunnel.
1,5 km di tunnel a settimana
La sperimentazione darà la possibilità a Musk di provare le Boring Machine, delle macchine innovative in grado di perforare pure la roccia. Al momento pare che il buco sia profondo 4 metri e largo più di 15. Il fondatore di Tesla ha come programma di continuare a scavare fino a raggiungere una profondità di almeno 15 metri per poi proseguire in direzione orizzontale. Tutto avanza esattamente come anticipato tempo fa da Musk. Alle boring machine spetterà, dunque, l'arduo compito. Al momento queste macchine sono in grado di scavare 91 metri a settimana, ma l'intraprendente imprenditore americano punta a spingere le "talpe robotizzate" a perforare fino a un chilometro e mezzo di suolo ogni sette giorni.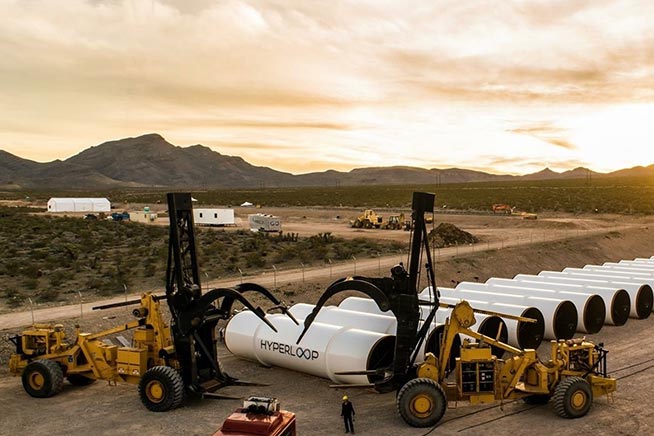 Fonte foto: Hyperloop One
Premi sull'immagine per saper come funziona Hyperloop, il treno che va a 1200 chilometri orari