Rugged smartphones are experiencing a sort of blowback, at a time when manufacturers are again gaining interest in this category, renewing their proposal, as happened recently with Motorola Defy and Nokia XR20.
For the few who don't know what we're talking about, let's quickly explain that with rugged smartphones we refer to a family of armored phones, or bodied if you prefer, able to withstand different types of stress, to meet the needs of those who use the phone in conditions that for a "normal" smartphone could be prohibitive.
Ci sono alcuni dettagli che sono comuni a questa categoria di prodotti, ma cercheremo di fare riferimento in particolare ai più recenti già citati Motorola Defy e Nokia XR 20; bisogna conoscere un dettaglio interessante che è relativo allo smartphone carrozzato a marchio Motorola, ovvero che questo cellulare viene realizzato da Bullitt-Group, realtà specializzata nella costruzione di prodotti rinforzati, la stessa che produce anche i telefoni a marchio Caterpillar e Land Rover. Questo significa che il modello di Motorola viene costruito da chi ha una fortissima esperienza in questo segmento a garanzia di chi acquista.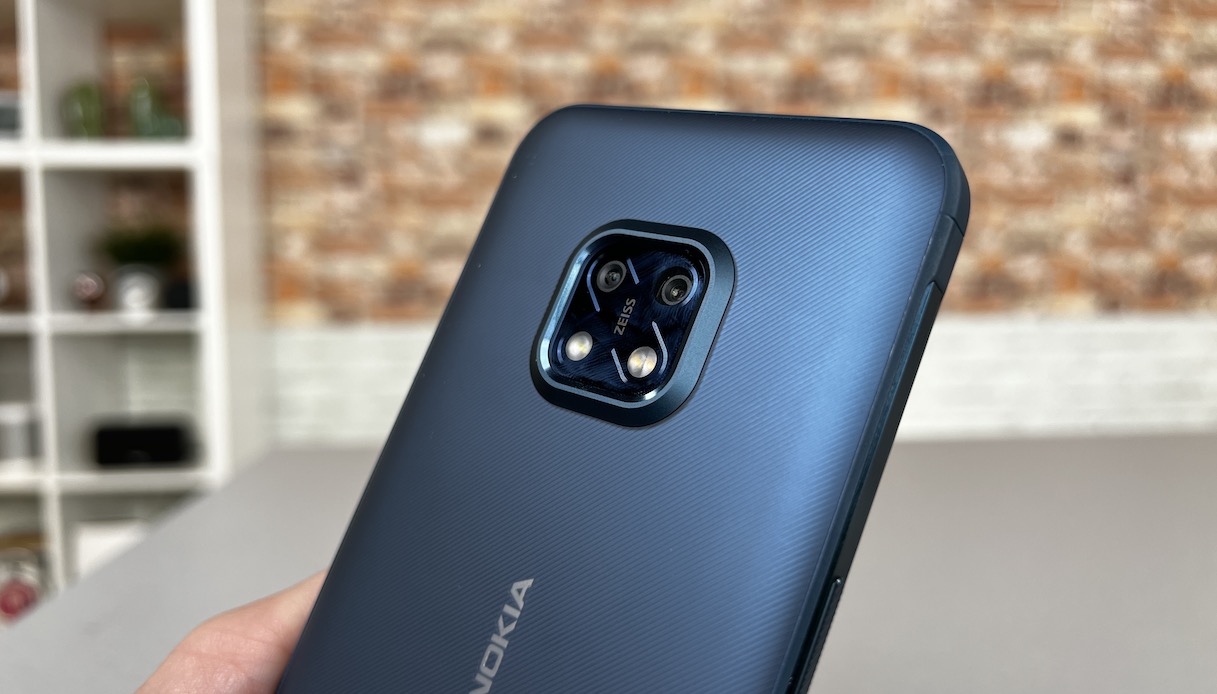 I punti di forza degli smartphone rugged
Quali sono i consumatori che dovrebbero scegliere un telefono corazzato? Our ideal buyer profile for this category of products certainly includes professionals who work on construction sites, or in harsh conditions, in close contact with water and dust, in contexts where dropping the phone could mean certain breakage.
But let's also add those who do sports in the open air, at sea rather than in the mountains, or perhaps even in activities related to flying, because there are certain details of these phones that are designed precisely for those who do sports, especially when there are extreme temperature changes to deal with.
We enter with this topic into the heart of the strengths of rugged smartphones: in particular Motorola Defy and Nokia XR20 are both certified according to Military MIL-STD-810H standards, the highest that can be achieved today, which is distinguished above all by the ability to work with very high temperature excursions. This detail is essential especially for those who use the phone in very low temperatures such as high mountains, or on the contrary in contexts where there are very high temperatures and maybe even with the presence of sand: the certification in fact also ensures resistance to the attack of external agents such as dust and micro particles.
These bodied smartphones are usually made with polymer structures, i.e. plastic is particularly reinforced that can also act as shock absorption: the models we have already mentioned, in particular, are able to withstand falls from 1.8 m without any kind of problem.
The other agent to protect against is water: many cell phones today enjoy certifications called IP68, or IP67, or even IPX4 and IPX5, which guarantee different degrees of resistance to liquids, but we're talking about fresh water at room temperature. The military standards for which the best rugged smartphones are guaranteed, on the other hand, ensure protection even from salt water, hot water and liquids such as coffee, in contact with which no damage is created.
In particular, the rugged phones of Motorola and Nokia can be submerged in water up to about 1.5 m for 35 minutes without any kind of risk: be careful, however, this does not mean that they are underwater products, because all tests are carried out by placing the phone statically inside containers. Moving an object underwater exposes it to a higher pressure than in the tests. Si può parlare di resistenza ad un'immersione accidentale, ma questi cellulari non sono subacquei.
Un punto di forza da segnalare e invece la presenza su quasi tutti questi cellulari di pulsanti personalizzabili, che permettono nelle condizioni più disparate di sfruttare un comando rapido accessibile anche con i guanti, magari per aprire un'applicazione che si usa molto spesso o anche per chiamare un contatto senza accedere al menu.
Alcuni modelli, come quello della francese Crosscall, offrono anche il pulsante definito Push to talk, una vera e propria ricetrasmittente che non usa la rete cellulare.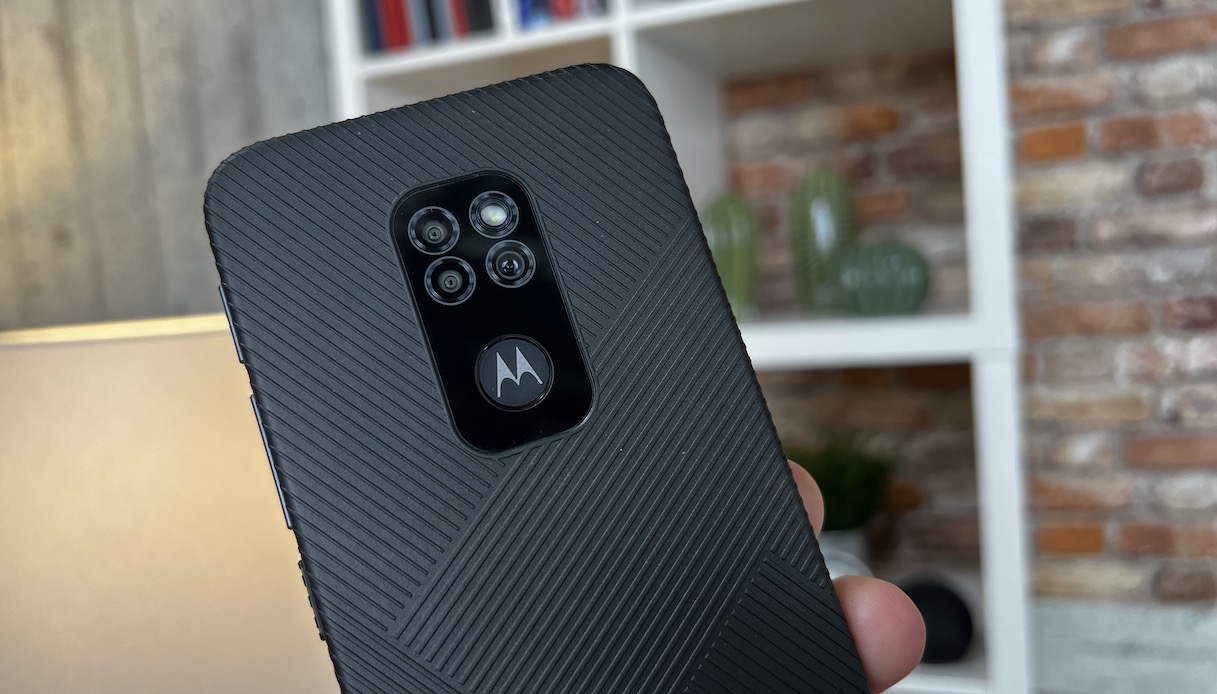 Fonte foto: MisterGadget.Tech
I punti di debolezza dei cellulari corazzati
Pur avendo migliorato la proposta rispetto ad altri prodotti del passato, per gli smartphone rugged il principale punto di debolezza resta quello della tecnologia utilizzata al loro interno. The average level and quality of these phones have risen, but inside we still find components that can be given a risky sufficiency.
Taking the case of Motorola and Nokia, we can say that the processor of the first is slightly better, but it is only compatible with 4G networks, while that of Nokia works with 5G networks, but it is the same type of processor that is inserted in phones that cost less than 200 €.
The cameras are decent, but do not represent the best solutions that can be found on the market today: having to refer to the two most recent phones in this segment, once again we have to express a preference towards Motorola, also dictated by the price difference, because Motorola Defy costs 100 euros less than Nokia XR20.
On the software front, however, we must say that these are smartphones with very simple proposals, without any particular customizations: from our point of view, once again Motorola offers some more customization and some interesting useful tools, while Nokia has chosen a "pure" version of  Android.
These smartphones respond to very precise needs of resistance, but impose strong compromises on the performance front: it must be made clear, however, that the protections that are guaranteed cannot be replicated with a simple reinforced cover, especially those related to liquids, temperature range and dust.
If for you robustness is the main criterion for choosing a smartphone, you will unfortunately have to accept some limitations compared to the best cell phones out there today.