The French company presents from the stage of the Mobile World Congress the new Wiko WIM: Snapdragon 626 and 4GB of RAM. Available in Italy from June
Wiko is a fairly well-known company in Italy, especially thanks to its low-cost smartphones that ensure good performance. From the stage of the Mobile World Congress 2017 in Barcelona, the French company presents its new top of the range, the Wiko WIM, smartphone quite interesting and with special features.
For Wiko, the new top of the range is a real challenge and for this reason it has tried to make agreements and partnerships with companies that would allow the Wiko WIM to emerge from the magnum sea of the telephony market. Thanks to the collaboration with Qualcomm, the smartphone integrates Clear Sight technology that allows you to make the most of the dual rear camera and take images of the highest quality. The imaging software is powered by Spectra ISP, a computational algorithm that improves photo sharpness and decreases noise.
Wiko WIM
Wiko WIM mounts one of Qualcomm's latest chipsets, the Snapdragon 626 supported by 4GB of RAM and 32GB or 64GB of internal storage, expandable with a microSD card. As mentioned above, one of the most interesting features is definitely the photographic compartment: the smartphone mounts a dual rear 13-megapixel camera: a monochrome sensor and the other RGB. Thanks to Qualcomm Clear Sight technology, images are sharper and more defined. The front camera, on the other hand, is 16 Megapixels with special features for selfies. The screen is 5.5 inches with a resolution 1920 x 1080. The battery is 3200 mAh with support for fast charging: it will be possible to have 60% autonomy in just thirty minutes. For the occasion, the French company has also released an update of its user interface: the Wiko WIM will be based on Android Nougat 7.0 with Wiko UI. The smartphone will be available in Italy from June at a price of 399.99 euros (to see what it looks like, just browse the photo gallery above).
Wiko WIM Lite
The French company has also made a cheaper version designed for those who do not want to spend up to 400 euros. The Wiko WIM Lite features the same photo compartment as its big brother, but the hardware components are very different. The smartphone mounts a Snapdragon 435 chipset supported by 3GB of RAM and 16GB of storage. The screen is 5 inches with a 1920 x 1080 resolution. The battery is also slightly smaller than its bigger brother: 3000 mAh with support for Quick Charge technology. Disponibile in due diverse colorazioni, potrà essere acquistato in Italia da giugno a un prezzo di 249,99 euro.
Tutti i device presentati al Mobile World Congress 2017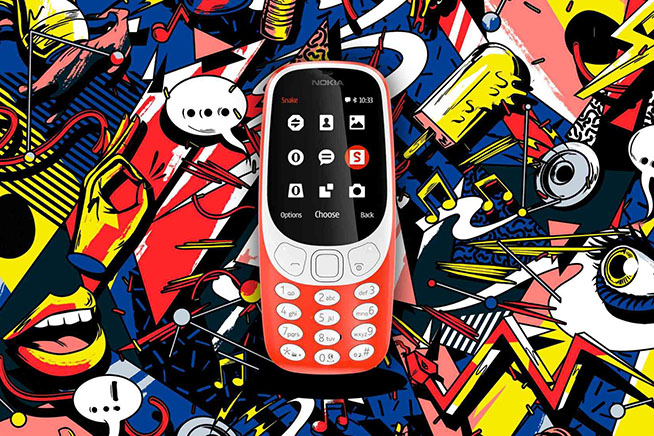 Fonte foto: Nokia
Premi sull'immagine per scoprire tutti gli smartphone presentati al MWC 2017
Ecco la lista con tutte le presentazioni e le novità lanciate fino ad adesso al Mobile World Congress 2017.
Blackberry KEYone, lo smartphone Android più sicuro al mondo. Foto
LG G6 lo smartphone con uno schermo da "Oscar" presentato al MWC 2017
Huawei P10 e P10 Plus lo smartphone che dichiara guerra ad Apple. Foto
Bentornata Nokia: ecco tutti i cellulari presentati al MWC 2017. Foto
Gear VR e Galaxy Book, i protagonisti Samsung al MWC 2017
Gli smartphone del futuro presentati al MWC 2017. Ecco come saranno
Moto G5 e Moto G5 Plus: le specifiche dei nuovi smartphone Lenovo
Google Assistant a breve su tutti gli smartphone Android 6.0 e 7.0
Sony presenta al MWC 2017 Xperia XZ Premium, schermo 4K. Foto