Amazon dice stop ai commenti "incentivati" in cambio di soldi o sconti sui prodotti, in ballo la trasperenza della sociertà. Rivisto anche il programma Vine
Da oggi le recensioni "interessate" su Amazon saranno proibite. Come infatti si legge nelle nuove linee guida della community, non sarà più possibile lasciare una valutazione su un prodotto in cambio di soldi o di sconti.
Queste valutazioni, come afferma la stessa azienda leader dell'e-commerce, rappresentano una piccola fetta delle recensioni che quotidianamente vengono rilasciate da milioni di clienti sparsi in tutto il mondo, ma possono comunque influenzare l'acquisto di un prodotto. I clienti infatti che ricevono un compenso in cambio di un'opinione su un oggetto presente sul sito di Amazon tendono nella maggior parte dei casi a rilasciare un feedback positivo. The risk is to encourage the purchase of mediocre products and endanger the core business of the company
Fight against fakes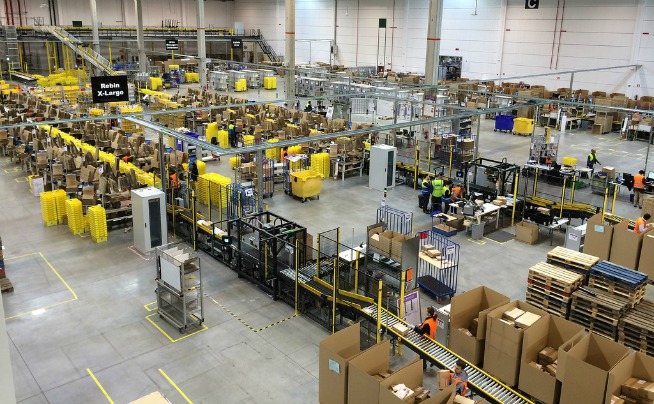 Amazon warehouse
In spite of all these efforts against piloted feedback, Amazon has often come under fire. In fact, it has been proven that through a series of fake reviews it is possible to climb the rankings of books on the site. The Sunday Times has conducted an investigation in which it was possible to show how a series of people release false opinions in exchange for money.
Vine
The company will continue to carry on Vine, the program that allows a limited number of people to receive free previews of some products and express an evaluation. Amazon wanted, however, to specify that companies will not be able to change or influence the reviews in any way, under penalty of deletion of the post.