Spotify is the world's most popular service for listening to music: a state-of-the-art platform that lets you stream music by choosing from millions of old and new tracks. The program is available as an app for smartphones and tablets, a desktop version for PCs, or as an application for Smart TVs, in-car multimedia systems and gaming consoles.
Once registered with Spotify you can listen to music for free, with some limitations, or subscribe to the Premium version and have various additional features. In this comprehensive guide, we'll look at how to use all of Spotify's services, the latest news and some useful tips for getting the most out of the number one music streaming platform.
What is Spotify and how does it work
Born in 2008 as a Swedish startup, Spotify is a multimedia music sharing platform where artists can upload their tracks and users can listen to their favorite tracks, either for free or for a fee. To date, it has over 70 million subscribers worldwide, with more than 150 million people using Spotify every day to listen to and download music, while the mobile app has already been downloaded by nearly 15 million users on Google Play Store, plus another 5.5 million on the App Store.
Spotify is compatible with any fixed or mobile device, including Android, iOS and Windows Phone smartphones and tablets, LG, Samsung, Philips, Sharp, Sony smart TVs, as well as Amazon Fire TV and Android TV, PlayStation and Xbox One game consoles, Garmin, OS and Samsung smartwatches, in-car infotainment systems like Android Auto and CarPlay, Bluetooth connections, Google Chromecast, Amazon Smart Displays, Google Home, Bixby and Alexa voice assistants, Mighty audio player, pc browsers like Google Chrome, Safari and Mozilla, to even the Samsung Family Hub digital refrigerator.
Once Spotify is installed, by downloading it to your device or registering on the official website, you can listen to music streaming on demand, searching for your favorite artist, a song, an album, a musical genre, or searching through the latest news of the moment. At the same time, artists can upload their own tracks, either by themselves or by relying on a distributor or a music label, taking care of some details to improve the positioning.
Understanding how to use Spotify is really simple, in fact there is also an official guide, present within the official portal of the music streaming platform. On Spotify you can not only listen to songs, but also download them, share them with your friends, create personal playlists, listen to music offline, discover new songs, listen to radio stations or make your own and much more.
How to Download Spotify
Before you start using the platform you need to download Spotify, which is completely free and does not require any payment. To download the app on mobile devices, Android or iOS, you simply need to go to Google Play Store or App Store, search for the application in the online market and install it, accepting the terms of use, service and processing of personal data.
Downloading Spotify on your computer is just as simple, both with Windows and Mac OS systems. You just need to enter the platform's official website, select desktop mode, download the .exe file, launch it and follow the wizard to install Spotify on your PC. The operation is also the same with other devices, such as Windows Phone and Linux operating systems.
On the other hand, to download Spotify to your Smart TV you need to do the procedure from the device, opening the settings and selecting the main page "Home", where you can search for all the applications to install on your TV. Once you find it, you just need to click on the icon and download it, following the steps indicated, accepting all the terms of service and connecting Spotify to the Smart TV.
To download Spotify on the PlayStation 3 or 4 you first need to create an account, from mobile or PC, and then open the PlayStation Music app and connect the Spotify profile, entering the email address and access password. Alternatively, you can use the Spotify Connect system, which is useful for using the music streaming app on any compatible device, speeding up the login process.
Voice and infotainment systems for cars, such as Android Auto and CarPlay, provide a similar procedure, in fact you can use Spotify Connect to easily access the app in the car, connecting it with the in-vehicle system. Otherwise, in case you can't play music in the car, you have to check the app, trying to log out and log in again, or update the app to the new version.
How to create an account and sign up for Spotify
After downloading Spotify you need to create an account, a personal profile that allows access to the service from any mobile or fixed device. To sign up you don't have to pay anything, in fact the operation is totally free, while later you can activate paid services such as the Spotify Premium profile or Spotify Family.
To register you must enter your first and last name, your email address and you must choose a personal security password. To ensure good protection against data theft it is important to use lower and upper case letters, numbers and special characters such as hyphens, exclamation points and other signs. Infine, basta optare per un nome utente, che sarà visibile pubblicamente dagli altri membri della community, cliccando sul pulsante "Iscriviti".
In alternativa è possibile utilizzare il proprio account Facebook, velocizzando l'intera procedura, poiché il social network fornisce i dati personali e non vengono richieste ulteriori informazioni. Tuttavia è consigliabile separare i due profili, inserendo password differenti per aumentare la sicurezza dei propri account. Spotify non consente di registrare due utenti con la stessa email, quindi in questo caso è necessario creare un nuovo indirizzo di posta elettronica prima di iscriversi a Spotify.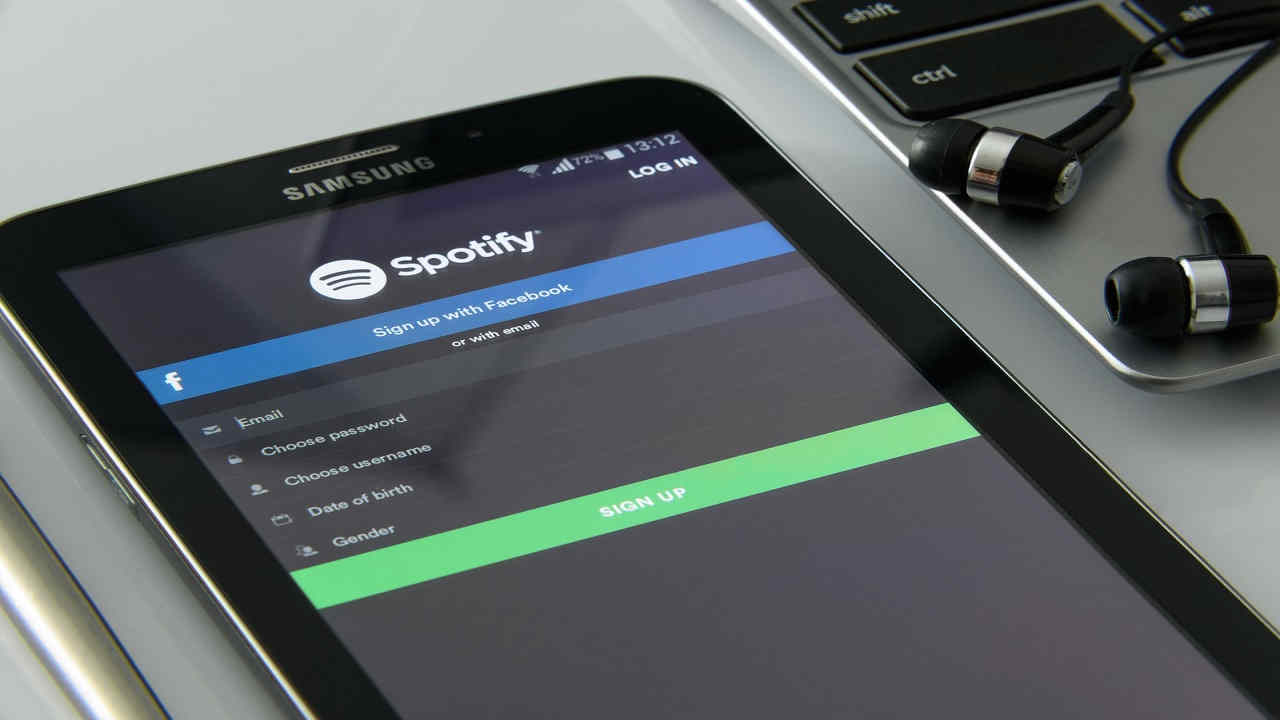 Quanto costa Spotify: tutti i piani tariffari
Spotify prevede diversi piani tariffari per utilizzare il servizio di streaming, tra cui uno gratuito seppur con alcune limitazioni e altre modalità più complete a pagamento. The free package allows you to access over 35 million songs, podcasts and audiobooks on the platform, you can also listen to music abroad for up to 14 days, also accessing on-demand playlists from selected mobile devices.
The paid version, Spotify Premium, includes all the features of the free one, plus some special services such as the absence of advertisements, listening to music offline, on-demand mobile access with no limitations and the ability to listen to music in any country in the world, with no restrictions on duration or downloadable tracks. In addition, it is possible to activate Spotify Premium with a 30-day trial period, to test the version before confirming payment.
The cost of Spotify Premium varies depending on the country in which it is activated, in Italy for example the price is €9.99 per month. Alternatively, there are two other pricing plans, Spotify Students and Family. The student version allows you to receive a discount on the Premium service, up to 50% less by paying the cost annually, with the possibility of renewing the plan for a maximum of 3 times. To access this mode you must be enrolled in a school or university, a situation verified by the platform through the SheerID service.
Spotify Family instead allows you to activate a single account for all members of the family, up to a maximum of 5 people, provided that all members have the same residential address. The Family version of Spotify allows you to receive a discount on the Premium package, as well as the ability to pay monthly subscription fees to the platform. The members of the Family package can also be added later, just by being invited by the owner and verifying their domicile.
Payment for Spotify's tariff plans can be made by credit, debit or prepaid card, supported by the MasterCard, Visa and American Express circuits. It is also possible to buy gift vouchers to offer Spotify to friends and relatives, valid for 12 months from the date of purchase, however they cannot be spent to activate facilitated versions such as Family and Students. For companies there are special conventions, which can be consulted through the Cadooz website.
How to use Spotify
Once you have created your account, downloaded Spotify and completed the registration process with the selection of a tariff plan, you can start listening to your favorite music on the platform. The graphical interface changes slightly depending on the device used, to adapt optimally to the device in use at that moment. The main page presents a selection of some of the most listened to songs, among those most played and downloaded by users.
For each music, a cover image, the title of the song, the name of the artist and the record label of reference are displayed. By clicking on the three dots in the song's photo, you can add the music to your playlist, share it on social networks, copy the URL, save it to your library, open the artist's page, or tune in to the musician's or singer's radio station.
Other features include the ability to leave a like and start playing the song immediately. In the right part of the screen you can search for your friends registered on Spotify, to see what music they listen to, while in the left section you'll find the main features of the platform. For example, you can play recently heard tracks, create a personal library, create playlists, search for videos and podcasts.
To search for new music you can search by artist, displaying all the tracks of the author or performer, or by music genre or album. By clicking on "Stations" all activated radio stations appear, while by selecting "Radio" in the top left you can listen to radio stations proposed directly by Spotify.
To make a new search just click on "Browse", choosing the topic among music genres, podcasts, charts, new releases and concerts, or by entering the name of the artist or song you want to listen to in the search bar. Every time you start a song, the number of views or followers are shown, including a detailed card of the artist or event for those who want to know more details.
Advanced features of the Premium version of Spotify
Some of Spotify's services are only available in the paid Premium version, including, for example, the ability to download music and podcasts, to listen to them at any time even offline. Users who have activated a Premium account can download up to 10,000 songs per connected device, for up to 5 devices. To download songs from your desktop, just activate the green button, download the music and save the song on your PC.
To listen to the saved music in offline mode, i.e. without connecting to the internet, you need to open the application, select "offline" in the main menu and start playing the previously downloaded songs. Dai dispositivi mobili la procedura è abbastanza simile, infatti bisogna soltanto impostare il download, attraverso l'icona che rappresenta un selettore verde, cliccare sulla freccia, salvare i brani e riascoltarli anche quando si è offline, modificando le impostazioni di riproduzione.
Con Spotify Premium si possono scaricare anche video e podcast, evitare di visualizzare le pubblicità, vedere i testi delle canzoni installando l'app SoundHound, usare la piattaforma come un lettore CD, riproducendo i brani salvati sul proprio pc o smartphone, oppure utilizzare l'app anche all'estero senza limitazioni. Inoltre è possibile passare da un brano all'altro tramite la funzionalità Skip, bloccata nella versione gratuita, dove costringe a terminare una musica prima di ascoltare quella successiva.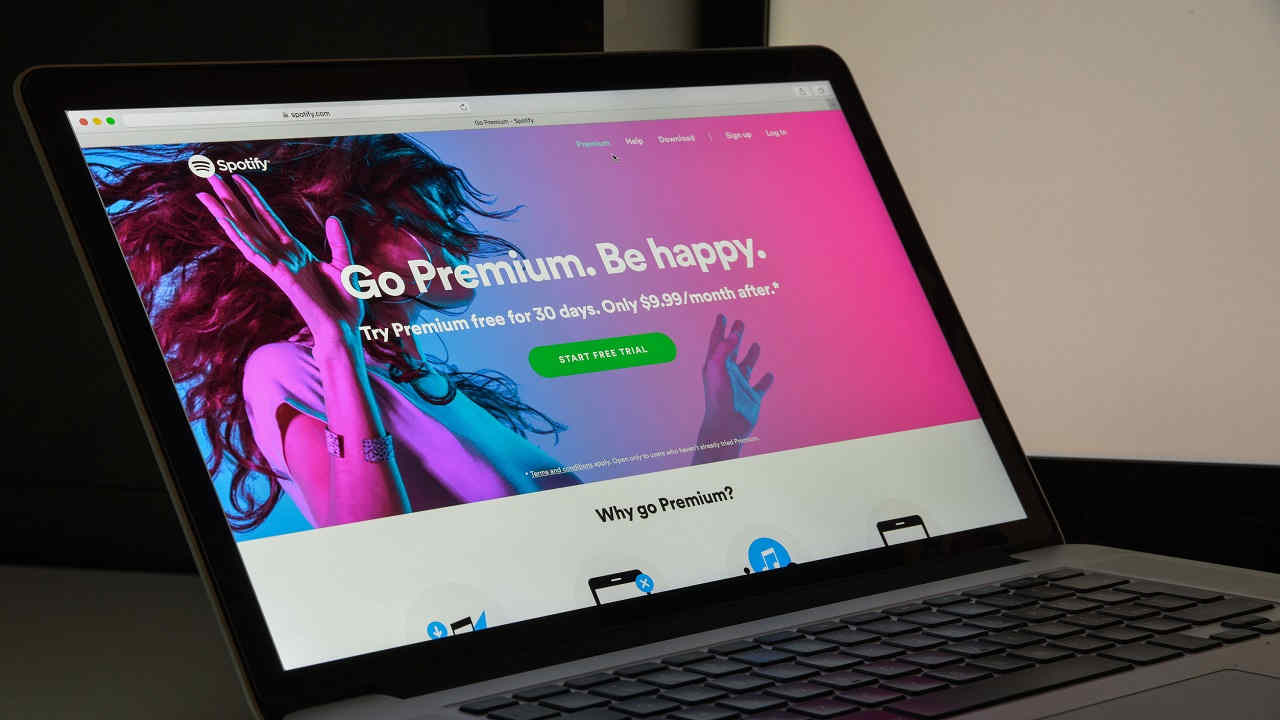 Fonte foto: 123rf
Come cambiare nome utente e paese su Spotify
Spotify non consente di modificare il nome utente, infatti se si vuole cambiare è necessario creare un nuovo account. Tuttavia bisogna prestare attenzione nell'effettuare tale operazione, poiché eventuali sconti come quello legato alla versione studente verrebbero sospesi. If, on the other hand, you forget your username, for example because several days have passed since your last login, you just need to log in by entering the email address and password you registered when you signed up to the platform.
When you move abroad, you can still listen to music on Spotify, but you need to change the country registered in your profile. To do this, you need to cancel your previous subscription, log back into your account, click on "Edit Profile" in the settings, select the country where you want to use the service and save the new information.
Then you just need to re-subscribe to the Premium service, using a payment method provided in the new location. Access to Spotify abroad is available without limitation for the Premium version, while the free version has a maximum period of 14 days. To listen to music abroad from the free mode you have to enter your personal profile, select "Edit profile", change the country of reference and save.
Spotify: how to change your password
Sometimes it can happen that you forget your access codes to the platform, so you need to reset your password on Spotify. You just need to click on the "Password Reset" item on the login screen, enter your email address and click "Send". After that you need to open your email, look for the message you received from Spotify, which in some cases may end up in the spam folder, click on the link included in the email and open the linked web page.
Here you can choose a new password, confirm it and finalize the operation by clicking on the "Send" button, to access your Spotify account with the new credentials. If you don't receive the password reset email, you can try again before creating a new account, perhaps by using a different email address, checking in other folders of the email service, or copying the link and opening it manually in a new web page.
How to share music from Spotify on Instagram and other social
Recently Spotify added a new feature, which allows you to share the music you listen to not only with your friends, within the platform, but also on other social networks such as Instagram, Facebook, Skype, Telegram, Messenger, Twitter and Tumblr. To share songs, simply click on the three dots, present in the image of the song playing, select "share" and choose the social network on which to post the song.
In the same way you can share music from Spotify to Instagram, posting links to the songs directly within Instagram Stories. This way, when a user looks at the story they can click on the link, selecting "Listen on Spotify", to start playing the shared music. Obviously, it is necessary that the person has downloaded the music streaming app, however it is a rather interesting feature.
Spotify Connect: how to listen to music on speakers and Smart TV
A new service is Spotify Connect, which offers the possibility to listen to music outside the platform, using the app as a remote control to change the music tracks, playing the sound on external speakers or directly on the Smart TV. To do this you need to check the devices internet connection, open the app, select the device from the "Connect a device" item from the icon in the bottom right corner and start playing.
This feature is also available for smartphones and tablets, only for the Premium version. To use the speakers, just open Spotify, enter the library, select settings, choose the devices to connect and start the connection. With Spotify Connect you can use not only Smart TVs and external speakers, to play music, but also Google Chromecast, Bluetooth and AirPlay.
To check if your device is compatible with the service you can consult the Spotify Gear page, at the web address spotify-everywhere.com, where you can find a complete list of devices that can be connected to the streaming platform. For example, Google Home, Amazon Echo and Sony SRS-XB501G speakers appear; Samsung QLED, LG and Sony Bravia Smart TVs; Bose Soundtouch 10 and Sonos Play 1 and JBL Playlist speakers; Apple CarPlay, Android Auto and Kenwood DDX9902S audio systems; and Nvidia Shield, XboxOne and Sony PlayStation 3 and 4 consoles.
How to upload music to Spotify
Spotify is not only an app for listening to music, but also allows singers and record labels to upload their tracks. To do so, you need to open a profile as an artist, either through your own distributor or as an independent artist, to upload your music to Spotify yourself. The files for uploading must be in WAV, WAVE or FLAC format, at 16 or 24 bits, with a frequency of 44.1 kHz or higher.
The images instead must have a resolution of 1600×1660 pixels, preferably in PNG format or alternatively JPEG. With each photo uploaded you must accept Spotify's copyright policies and terms of use, including any names of contributors, artists who participated in the song and writers of lyrics and music. Each artist can choose the date from which to make the song or album accessible, however, from the platform they recommend to perform it at least 7 days before the desired date.
How to verify the ratings on Spotify and receive royalties
All entries are linked to an ISRC, a code that allows you to track the song, find it immediately and access some additional services, including performance and ratings analysis. Music uploaded to Spotify receives royalty payments, to be discussed directly with the platform or with your distributor.
Payments are made once a month, through the Stripe online system. Spotify does not charge any fees or commissions for uploading your music, nor does it take a percentage of royalties from authors and performers. To monitor your performance, just enter your business profile, within which you can consult an advanced graph, which shows for each account the receipts, payments received and those being processed for the next month.
How to uninstall and deactivate Spotify
Cancelling your subscription with Spotify is pretty simple and fast, a procedure that can be used to change your account, activate the platform in another country, or cancel the music streaming service. To deactivate Spotify from your PC, or from your mobile device, you need to enter your personal profile, open the "Subscription" item inserted in the menu on the left, select "Edit or Cancel", choose "Cancel Premium" and confirm by pressing the "Yes" button.
Finally, just uninstall the application. From smartphone you need to open the settings, enter the app management, select Spotify and finalize the uninstallation, while from pc you just need to click on the main system icon, open the "Uninstall a program" feature, find Spotify and delete it from the memory, confirming the uninstallation of the program. From a Mac pc you need to open the applications, locate Spotify, move it to the trash and empty it.
.