With a 2016 coming to an end, it is possible to make the first thoughts on the best smartphones of 2017. 2016 was a transitional year, with few novelties and with all companies presenting devices with very similar technical characteristics.
Most of the top of the range devices were launched with a Snapdragon 820 or Snapdragon 821 processor (exceptions are only the iPhone 7, Huawei P9 and Samsung Galaxy S7), with 3GB or 4GB of RAM (only OnePlus went up to 6GB, penalizing, however, the battery life) and with at least 32GB of available space. The only real novelties of 2016 were the abandonment of plastic in favor of metal for the outer shell of smartphones and the storage space that went from 16GB to 32GB (by now the ever-increasing number of applications makes it impossible to use a device with a limited internal memory).
What to expect from smartphones in 2017
From the rumors that appeared in recent months, 2017 could be a really important year for smartphones. After some quite similar models under the design point of view, Apple is determined to revolutionize its smartphone: the iPhone 8 should be made with an OLED screen that will cover most of the device and with the home button that will disappear to make room for a fingerprint reader hidden in the display. Even in the house of Samsung is working to present during the Mobile World Congress the new top of the range of the Korean company. The only certainties concern the new personal assistant that will compete with Siri and, in addition, the 3.5mm audio jack will be replaced by the USB type-C port, the same used to charge the smartphone.
But Samsung and Apple will not be the only ones to have the spotlight on them. Among the most anticipated smartphones of 2017 there will certainly be the Huawei P10, called to confirm the good things seen in recent years, and the OnePlus 5 (according to the well-informed, the number four will be skipped because it would bring bad luck) ready to amaze the world once again with a quality-price ratio really unbeatable.
The technical characteristics of the smartphones of 2017
Although there is nothing certain, from the first rumors appeared on the Net, the next top of the range will mount the Snapdragon 835: the new SoC made by the company of San Diego ensures performance 30% higher than the previous model and a battery consumption reduced by 40%. Inoltre, lo Snapdragon 835 integrerà la tecnologia QuickCharge 4.0 che permetterà di ricaricare il 50% delle batteria in poco meno di quindici minuti.
Invece, per quanto riguarda il comparto fotografico, quasi tutti i device opteranno per la doppia fotocamera posteriore, che assicura una maggior qualità negli scatti e nelle riprese video. Infine, dopo aver abbandonato la plastica, alcune aziende sceglieranno la ceramica, seguendo l'esempio del Mi Mix della Xiaomi.
Ma la grande rivoluzione annunciata nel 2017 potrebbe riguardare il 3D. Apple è al lavoro per integrare la tecnologia 3D all'interno delle fotocamere dell'iPhone 8 per migliorare l'utilizzo della realtà aumentata. E non è detto che anche altre aziende siano al lavoro per integrare la nuova tecnologia nei propri device. Un altro grande cambiamento riguarderà la grandezza del display, che potrebbe occupare una percentuale sempre maggiore del device, abbandonando definitivamente la cornice "protettiva". E adesso scopriamo insieme quali sono gli smartphone più attesi del 2016.
iPhone 8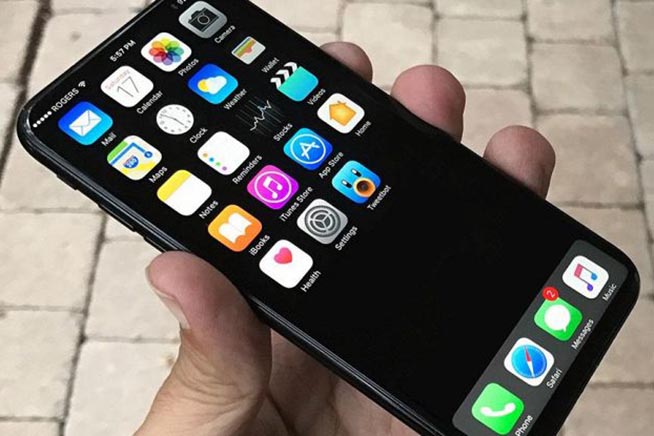 Fonte foto: Web
Questo uno dei rendering più verosimili dell'iPhone 8. Clicca sull'immagine per conoscere gli altri dettagli e caratteristiche
I rumors riguardanti il nuovo smartphone Apple sono iniziati a circolare subito dopo la presentazione dell'iPhone 7. Per il nuovo top di gamma, l'azienda di Cupertino è pronta a rivoluzionare sia il design sia le caratteristiche tecniche. Partendo dal tasto home, che dovrebbe far posto a un sensore biometrico presente sotto lo schermo. Inoltre, il display (molto probabilmente uno schermo OLED curvo) dovrebbe occupare la gran parte del device. As for the material used for the construction of the shell, should be abandoned the metal to make way for glass or ceramic, which will allow to integrate wireless charging. Another big news, the number of versions available: the Cupertino company is working to make three models of iPhone. In addition to the classic 4.7-inch and 5.5-inch, one 5.1'' or 5.2'' will be added. Finally, Apple, for the iPhone of the decade is working with LG for the realization of a 3D camera that will allow the best use of augmented reality to provide additional services to the user. As for the release date of the iPhone 8, it will be necessary to wait until the fall of next year.
Samsung Galaxy S8 and Samsung Galaxy S8 Edge
Samsung with the Galaxy S8 is called to give a strong signal to the smartphone market and prove that it is still at the level of the Cupertino company. Dopo la partnership firmata con Qualcomm, Samsung sembra decisa a montare per il proprio nuovo top di gamma lo Snapdragon 835, con 6GB di RAM e ben 256GB di memoria interna. L'azienda coreana dovrebbe essere la prima a utilizzare il nuovo SoC Qualcomm e molto probabilmente presenterà il Samsung Galaxy S8 durante il Mobile Wolrd Congress di Barcellona. Un'altra novità riguarderà l'assistente personale. Samsung ha appena acquisito la startup Viv, creata da alcuni ingegneri Apple, che ha realizzato Bixby, un assistente personale che integra la realtà virtuale. Negli ultimi giorni, invece, è trapelata la notizia che anche il Samsung Galaxy S8 Edge potrebbe dire addio al jack audio da 3,5mm per far spazio a una batteria ancora più capiente.
Huawei P10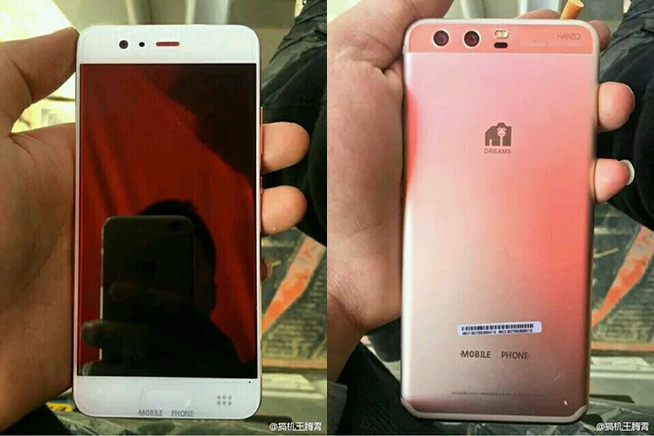 Fonte foto: Gizmochina
Le prime immagini del nuovo Huawei P10
L'azienda cinese oramai non è più una sorpresa e con il Huawei P10 punta a conquistare uno spazio importante nel mercato dei top di gamma. Secondo i primi rumors lo smartphone dovrebbe montare il Kirin 960, il nuovo SoC realizzato da HiSilicon, e un display da 5,5 pollici edge-to-egde con una risoluzione 2560 x 1440. Per la RAM si è optato per i 6GB, mentre lo spazio di archiviazione sarà di 256GB. Dalle prime foto mostrate in Rete, il design dovrebbe ricalcare a grandi linee quello del Huawei P9, mentre per quanto riguarda il comparto fotografico, è molto probabile che sarà confermata la partnership con Leica per la realizzazione di una fotocamera dual-lens. L'uscita del Huawei P10 potrebbe avvenire nel secondo quadrimestre del 2016.
Il ritorno di Nokia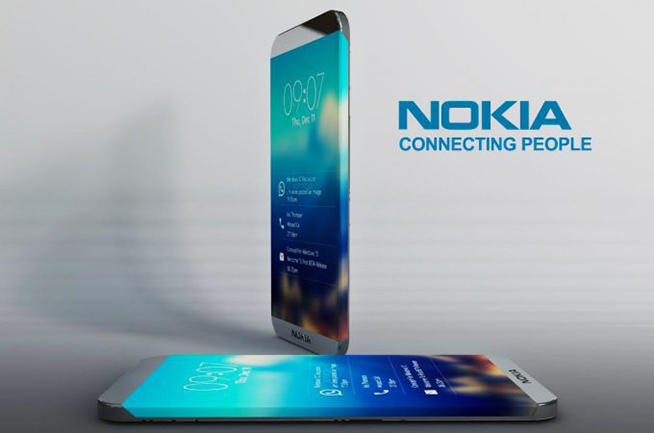 Fonte foto: Concept Phone/Mike Muleba
Per scoprire come sarà il nuovo top di gamma finlandese, clicca sulla foto
Una delle aziende più amate dagli utenti è finalmente pronta a fare il suo ritorno nel mondo degli smartphone. Stiamo parlando di Nokia: dopo la parentesi non molto felice insieme a Microsoft, l'azienda finlandese a fine anno potrà tornare a utilizzare il proprio marchio e ha già annunciato per il 2017 la realizzazione di ben 4 nuovi modelli Android. Secondo i rumors, i nuovi smartphone Nokia saranno presentati durante il Mobile World Congress: oltre a due device di fascia media, l'azienda finlandese lancerà sul mercato due dispositivi con delle ottime caratteristiche tecniche. If the Nokia D1C will try to position itself in the most coveted price range (the one between 150 and 300 euros), the fourth model will be the real top of the range that will represent the rebirth of the brand. From the rumors on the Net, the smartphone should mount one of the latest Qualcomm chipsets, have an edge-to-edge screen with a 2K resolution and be resistant to water and dust. But the most interesting feature could be the price: it is rumored that Nokia is ready to attack the market with a very competitive price for its top of the range. If the rumors were confirmed, it would be a triumphant return for Nokia.
LG G6
For the South Korean company, 2016 was hell. The decision to launch a modular smartphone turned out to be totally wrong and LG G5 was one of the least sold devices of the year. For 2017, the South Korean company is called to react and from the first rumors seems determined to put aside the idea of the modular smartphone and bet everything on wireless charging. For this reason, it might decide to put aside the metal body and use ceramics.
OnePlus 5
The OnePlus 3T has been out for just over a month, but the first rumors about the next flagship killer from Carl Pei's company are already starting to circulate. Knowing the policy and motto of OnePlus ("Never Settle", "Never give up") it is possible to expect for next year another smartphone with incredible performance and a price a few hundred euros lower than the competition. The body could be made of ceramic, while as far as the technical characteristics are concerned we can bet that the One Plus 5 will mount the best hardware available on the market (Snapdragon 835 or later models, 8GB of RAM, 128GB or 256GB of internal memory). Small color note on the name of the next device: following the numbering, the next smartphone of the Chinese company was supposed to be the OnePlus 4, but the number four would bring bad luck and it was opted directly for OnePlus 5. For the release date, we will have to wait for the summer of 2017.
HTC Ocean
(Taken from YouTube)
The future of HTC is shrouded in mystery: the last few years have been rather disappointing and the Taiwanese company has lost ground to companies like Samsung and Huawei. But among the smartphones coming out in 2017, the HTC Ocean is among the most anticipated by critics. According to the well-informed, the device is expected to feature an edge-to-edge screen that integrates a special technology called Sense Touch that allows you to interact with the display in a totally innovative way. In addition, the rear camera should be dual-lens to ensure a higher quality of shots. To see the HTC Ocean (or HTC 11, the name is still kept under wraps) we'll have to wait until spring 2017.