The next update of the instant messaging application will integrate the possibility of making video calls
Many have been waiting for it. Its existence has been rumored for a few months. And it's finally here. WhatsApp is about to release an update that will allow users to make video calls directly from the instant messaging application. After the introduction of animated images, another important novelty.
The news appeared this morning on Twitter on the account of WABetainfo that also showed some screenshots of the new feature. At the moment, video calls are still in the beta phase, but it is not said that in the coming days the instant messaging application does not decide to release the update. Inoltre, altre conferme arrivano anche da un sito spagnolo che riporta la notizia di molti utenti Windows Phone a cui è apparsa l'icona delle videochiamate. Cliccando sull'icona delle chiamate, gli utenti avevano la doppia possibilità: Video and Voice calls.
Consumo dati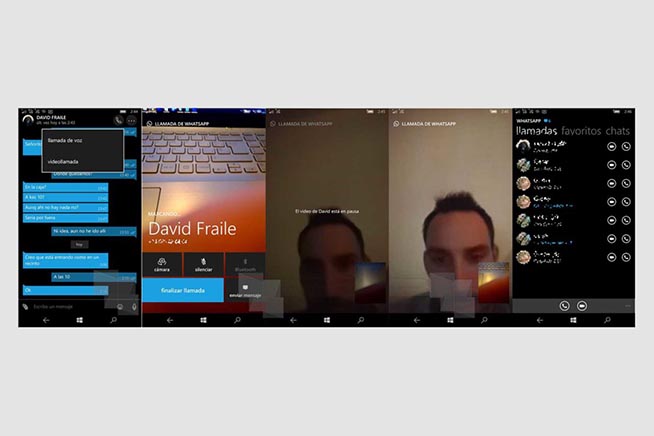 Fonte foto: Web
Le videochiamate sono state implementate nella versione Windows Phone dell'applicaizone
WABetainfo fornisce anche altre informazioni interessanti per quanto riguarda il consumo dei dati. Per una videochiamata durata cinquanta secondi in totale sono stati consumati poco più di 6MB di dati: in teoria 1MB ogni 10 secondi. Un consumo sicuramente non eccessivo, ma bisognerà tener conto anche della qualità delle immagini e dell'audio: gli smartphone di ultima generazione montano fotocamere frontali con un'elevata qualità nelle registrazioni. However, if you want to save data from your phone plan, you can enable the option Reduced data consumption. At the moment, video calls are integrated in the version of WhatsApp for Windows Phone, but in the coming days will begin the roll-out for Android and iOS.