The MATRIX PowerWatch offers basic features, but it's the first smartwatch that you don't have to remember to recharge - it does it on its own thanks to body heat.
It's a perfect day to go jogging, swimming, or do some healthy exercise, and you find out at the last minute that your smartwatch is running out of power. One of the biggest problems with smartwatches, in fact, is precisely battery life.
We can't say that MATRIX PowerWatch offers advanced features - it's still in the prototype stage - but in one thing it's unbeatable: if you keep it on your wrist a lot, there's no risk of running out of power at the most beautiful moment. Not only does it charge with body heat, but it's designed to provide information on calories burned, physical activity level and sleep quality using proprietary thermoelectric technology. It's the only smartwatch, by the way, that includes a power meter that displays the amount of electricity the user is generating.
A warm smartwatch
The PowerWatch is still a prototype seeking funding on Indiegogo, Kickstarter's competitor, though it has already raised plenty of money enough to go into production even before its scheduled deadline. It will therefore be the first smartwatch that recharges with heat simply by wearing it. The project - explains its inventor Akram Boukai - was possible thanks to the AMBI Q chip, the microprocessor with the lowest power consumption in the world (at least so claims the company). PowerWatch, without this processor, would never have seen the light of day even though the thermal technology had already been developed long before.
Waiting for new features
PowerWatch is definitely a low-power smart watch that recharges itself, but other than that, it doesn't shine with particularly innovative features. It does, in fact, allow you to display the time, monitor your steps and sleep quality, set a timer and stopwatch, and inform you of the amount of energy you're producing with your body heat. This last function looks like a circle made up of small blocks surrounding the dial: the more energy it has stored, the more "notches" there are, of course. The body converts burned calories into heat, and the PowerWatch measures this body function accurately using advanced thermoelectric technology based on the Seebeck effect discovered in 1821. MATRIX's watch is waterproof to 50 meters, so, it's perfect for those who like to swim.
(taken from YouTube)
PowerWatch and the smartphone
No self-respecting smartwatch is complete without a smartphone app, in this case iOS and Android (not yet available). It's your cell phone that, by communicating with the watch, shows you how many calories you've burned, how many miles you've traveled and whether you're sleeping well. But also how much electricity has been produced during the day, the weekly trend, the all-time record and, it seems, it will be compatible with Apple Healthkit and Google Fit. It then allows you to share this data with other users in a sort of competition to decree the most "energetic and warm".
How much does it cost? And when will it go on sale?
PowerWatch, as mentioned, is still in the prototype stage and the final version of the watch will feature a 1.2-inch round black-and-white display with 18 or 20mm straps. È attualmente in preordine su Indiegogo al prezzo di 99 dollari – che salirà a 160 dollari finita la raccolta fondi – con le prime spedizioni previste per il mese di luglio del prossimo anno.
Nell'attesa…
Il PowerWatch, insomma, non arriverà che tra qualche mese (nella prima metà del 2017, se nulla andrà storto). Se proprio non potete aspettare, ecco le migliori alternative oggi disponibili sul mercato.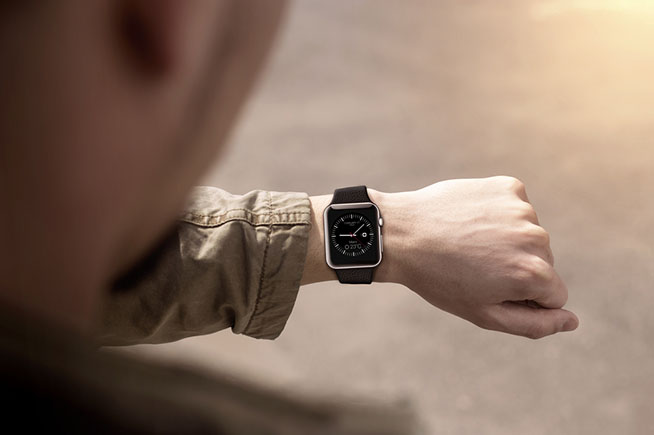 Fonte foto: web
Le alternative economiche all'Apple Watch? Le trovi nella gallery cliccando sulla foto
Alcuni video presenti in questa sezione sono stati presi da internet, quindi valutati di pubblico dominio. Se i soggetti presenti in questi video o gli autori avessero qualcosa in contrario alla pubblicazione, basterà fare richiesta di rimozione inviando una mail a: team_vertical[email protected]. We will delete the video as soon as possible.
.