Resistant to drops, water and high temperatures, Samsung's new Galaxy XCover 4 smartphone will hit the market in April. It will cost 259 euros
Smartphones are very delicate. Just an accidental fall is enough to destroy a device paid hundreds (if not thousands) of euros. This is especially true for those who work in extreme conditions. Samsung had an idea: the Galaxy XCover 4, a smartphone indestructible.
The "rugged" device is able to withstand not only violent shocks, water and dust. Thanks to MIL-STD 810G certification, in fact, the device withstands even high temperatures and solar radiation. If the "hard bark" is its main feature, the internal specifications are certainly no less. The Galaxy XCover 4 is equipped with a 4.99-inch HD display that has a resolution of 720 x 1,280 pixels and 2 GB of RAM. It also integrates Samsung's new 1.4 Ghz quad-core processor: the Exynos 7570. As for other internal specifications, the device has a storage space of 16 GB, expandable up to 256GB via microSD.
Other features Samsung Galaxy XCover 4
Continuing with the features, we realize that Galaxy XCover 4 presents a really interesting photographic compartment: 13 megapixels for the rear sensor with flash and 5 MP for the front one. The new device from the Asian company also integrates NFC and supports the LTE standard. It has a 2,800 mAh battery and includes a standard USB port for charging. Designed especially for the business world, the Galaxy XCover 4 can also be used even if you are wearing gloves. Samsung has also been careful about security: the smartphone, in fact, already has Samsung Knox 2.7 installed. Nessuna sorpresa per quanto riguarda il sistema operativo: il device girerà con Android Nougat 7.0 (sfoglia la fotogallery per scoprire come è fatto il Samsung Galaxy XCover 4).
Prezzo e data di uscita Samsung Galaxy XCover 4
Il device di Samsung, presentato nel corso del Mobile World Congress 2017 di Barcellona, arriverà nei negozi tra qualche settimana. Lo smartphone rugged sarà messo in vendita, se tutto va bene, a partire da aprile al prezzo di 259 euro.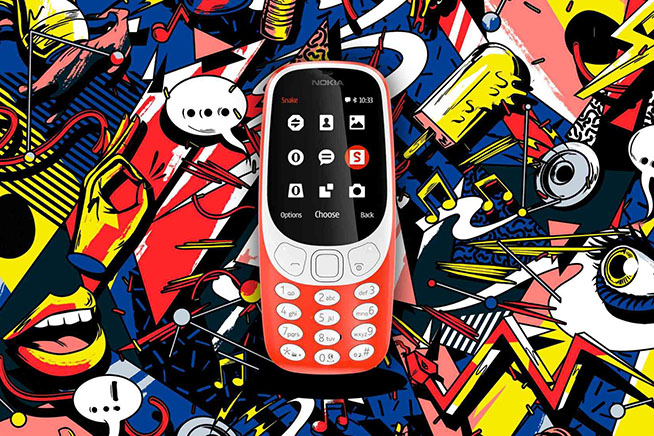 Fonte foto: Nokia
Premi sull'immagine per scoprire tutti gli smartphone presentati al MWC 2017