Google announced at the Mobile World Congress 2017 in Barcelona that it will release Google Assistant on all Android smartphones with Nougat or Marshmallow
Between a Nokia smartphone and a novelty signed LG, at the Mobile World Congress 2017, international trade fair dedicated to smartphones and wearables, Google was also in the spotlight. The company took advantage of the Catalan stage to announce that Google Assistant, the personal assistant, will no longer be reserved for the Pixel but will be found on board all Android smartphones.
Google has specified that starting this week the personal assistant designed by the company will be released on all Android devices, both on those that already use Nougat and those that still have version 6.0 Marshmallow. Al momento Google Assistant verrà rilasciato in inglese, negli Stati Uniti, Canada, Australia e Regno Unito e in tedesco, ovviamente in Germania. L'Italia al momento non rientra in questa lista. Ma da Google assicurano che entro il prossimo anno saranno inserite nuove lingue.
Tutto a portata di mano
Google Assistant, per chi non lo sapesse, va a sostituire Google Now, e permette agli smartphone Android di fare un deciso passo in avanti per quanto l'usabilità. Oltre a permettere azioni, impostazioni e ricerche vocali sullo smartphone, infatti, l'assistente personale di Mountain View interagisce con gli oggetti Internet of Things. Questo ci permetterà di impostare direttamente dallo smartphone l'accensione di una lampadina o la temperatura del nostro appartamento. Google Assistant può essere attivato tramite la propria voce oppure con una pressione del tasto Home.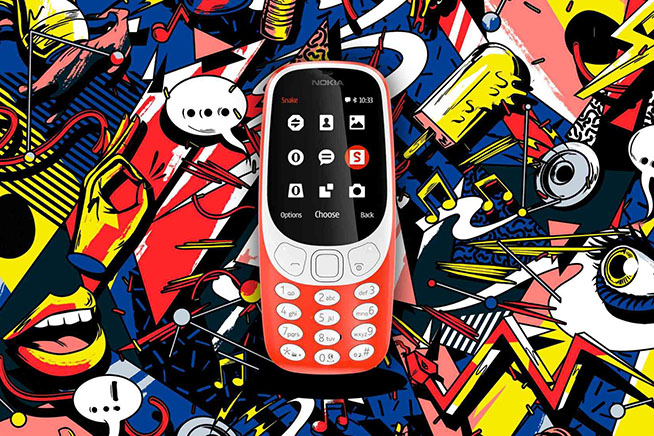 Fonte foto: Nokia
Premi sull'immagine per scoprire tutti gli smartphone presentati al MWC 2017
Tutti i device presentati al Mobile World Congress 2017
Ecco la lista con tutte le presentazioni e le novità lanciate fino ad adesso al Mobile World Congress 2017.
Blackberry KEYone, lo smartphone Android più sicuro al mondo. Foto
LG G6 lo smartphone con uno schermo da "Oscar" presentato al MWC 2017
Huawei P10 e P10 Plus lo smartphone che dichiara guerra ad Apple. Foto
Bentornata Nokia: ecco tutti i cellulari presentati al MWC 2017. Foto
Gear VR e Galaxy Book, i protagonisti Samsung al MWC 2017
Gli smartphone del futuro presentati al MWC 2017. Ecco come saranno
Moto G5 e Moto G5 Plus: le specifiche dei nuovi smartphone Lenovo