According to rumors from MobySmartCat the new Samsung phablet will have 5.7-inch 4K screen and will be flexible, on board also the personal assistant Bixby
Samsung after the problems had with the Note 7 is working hard to make the best possible successor. The Galaxy Note 8 promises to be one of the most interesting devices of all 2017. It will have features, both hardware and software side, really incredible.
How will the new Note 8 look like? Samsung's Galaxy Note 8 will probably be released only next fall. According to rumors circulated on the Net by Youtuber MobySmartCat this should have a 5.7-inch display. But the real news is that it will be flexible, just press a button to turn the screen into a 6.2 inches. A screen that will be in 4K for a device designed strongly for virtual reality. Ovviamente tutte queste informazioni sono da prendere con le pinze e per avere maggiori certezze dovremo attendere i prossimi mesi ma Samsung vuole stupire il pubblico.
Reparto fotografico del Samsung Galaxy Note 8
Samsung con il Note 8 vuole stupire anche nel reparto fotografico. La fotocamera posteriore dovrebbe essere, infatti, da 30 megapixel. Come processore ci sono due linee di pensiero una opta per uno Snapdragon 830 e l'altra per Snapdragon 835. Incredibile la RAM che potrebbe essere di 8GB. Ma è più probabile una di 6GB. Come su Galaxy S8 il dispositivo sarà integrato di intelligenza artificiale, per ora chiamata Bixby. È molto probabile che diverse di queste informazioni siano esagerate però sicuramente il Note 8 avrà schermo in 4K e il suo legame con la realtà virtuale sarà fortissimo. L'aspetto fotografico lascia perplessi se consideriamo che il Note 7 aveva 12 megapixel di fotocamera posteriore. I 30 annunciati dallo Youtuber sembrano davvero troppi. Così come gli 8GB di RAM.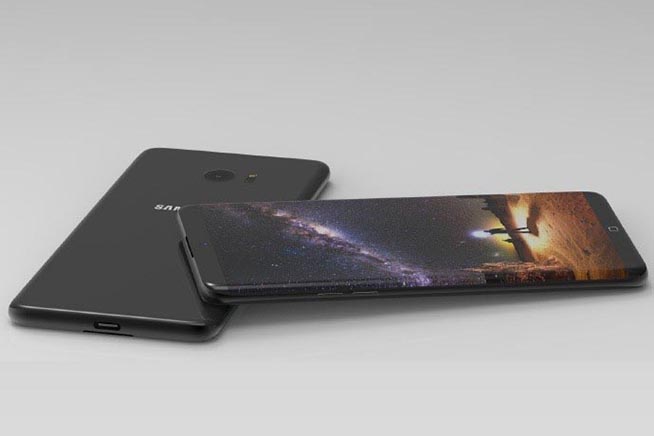 Fonte foto: web
Il nuovo design del Galaxy S8 promette di essere rivoluzionario. Clicca sull'immagine e scopri cosa ha in serbo Samsung