In 2020, the number of bicycles circulating on Italian roads grew, with an increase of 27.5% of Italians who decided to get on the saddle and use this means of transport for daily trips, especially in cities, or for sports. In the face of this change, fears have also emerged both among those who are now veterans of the two wheels and those who have approached only in the last year. According to a Vodafone survey, among the main concerns of cyclists in Italy are poor visibility and lighting conditions on the roads (40% of respondents), poor protection of the bicycle from theft (43%), fear of being run over from behind (31%) and being involved in an accident without being noticed by others (24%).
È in questo contesto che proprio Vodafone ha realizzato Curve, un dispositivo tecnologico iperconnesso che è in grado di segnalare la presenza del ciclista agli automobilisti, di avvisare le persone di fiducia in caso di incidente e anche di evitare il furto del mezzo. Questo sistema avanzato di luci per bici e tracking GPS è stato sviluppato con il contributo degli appassionati e dei pendolari ciclisti di tutta Europa proprio per rispondere ai loro bisogni. Il design è semplice e leggero, ha una batteria di lunga durata, è semplice da utilizzare e ha un bullone di sicurezza per aiutare a prevenire i furti.
Luce di stop intelligente
Curve è dotato di un fanalino posteriore di stop per segnalare le frenate, proprio come quello delle auto. In questo modo è possibile segnalare il rallentamento brusco ai veicoli che seguono ed evitare di venire tamponati. La luce a LED rossa di 40 lumen è sempre attiva e visibile anche di giorno. Può essere lampeggiante, pulsata, fissa e si intensifica durante la frenata.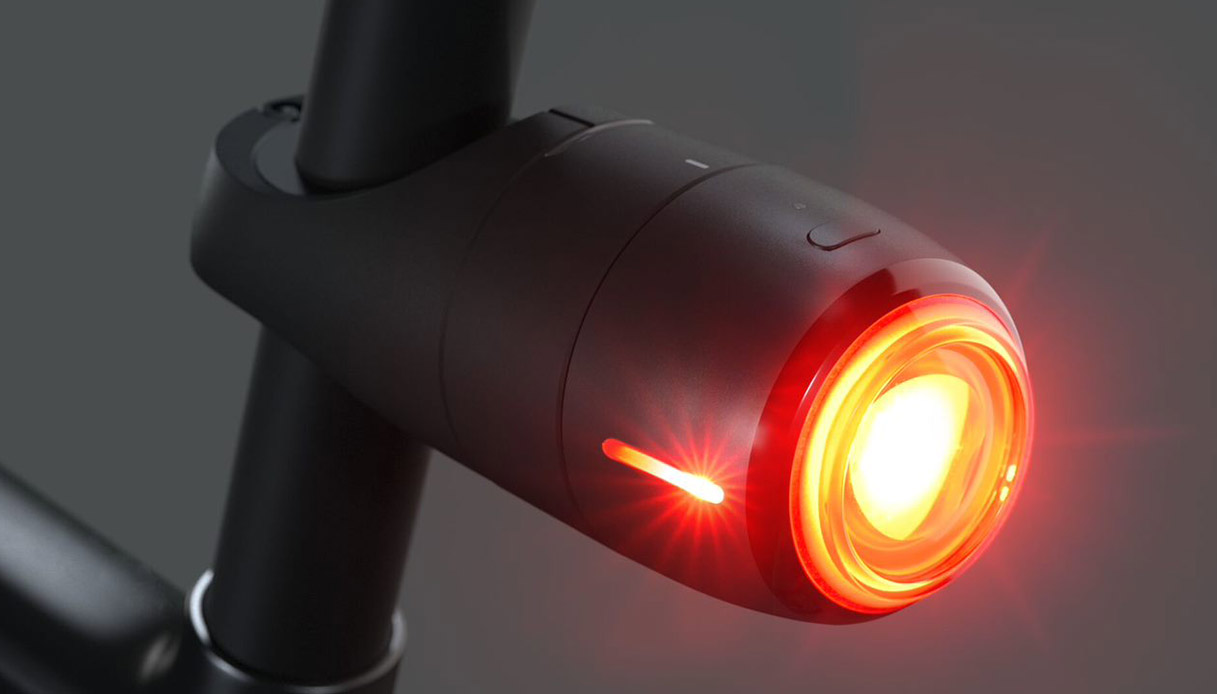 Tracker GPS con notifica in caso di incidente
Il dispositivo Curve è in grado di rilevare eventuali impatti ed incidenti e, via GPS, può individuare la posizione esatta. Nel caso in cui il ciclista non riesca a tornare in sella, invia immediatamente notifiche push, SMS e chiamate ai contatti di emergenza inseriti in fase di configurazione. Grazie alla Smart SIM integrata garantisce l'ampia copertura della rete globale di Vodafone.
L'esperienza Vodafone Smart
Il sistema di tracciamento GPS di Curve registra il percorso fatto in bici e, grazie all'app gratuita Vodafone Smart, restituisce un resoconto dettagliato del tragitto con metriche come distanza percorsa e tempo. This way, you can enjoy the full experience and keep track of your progress.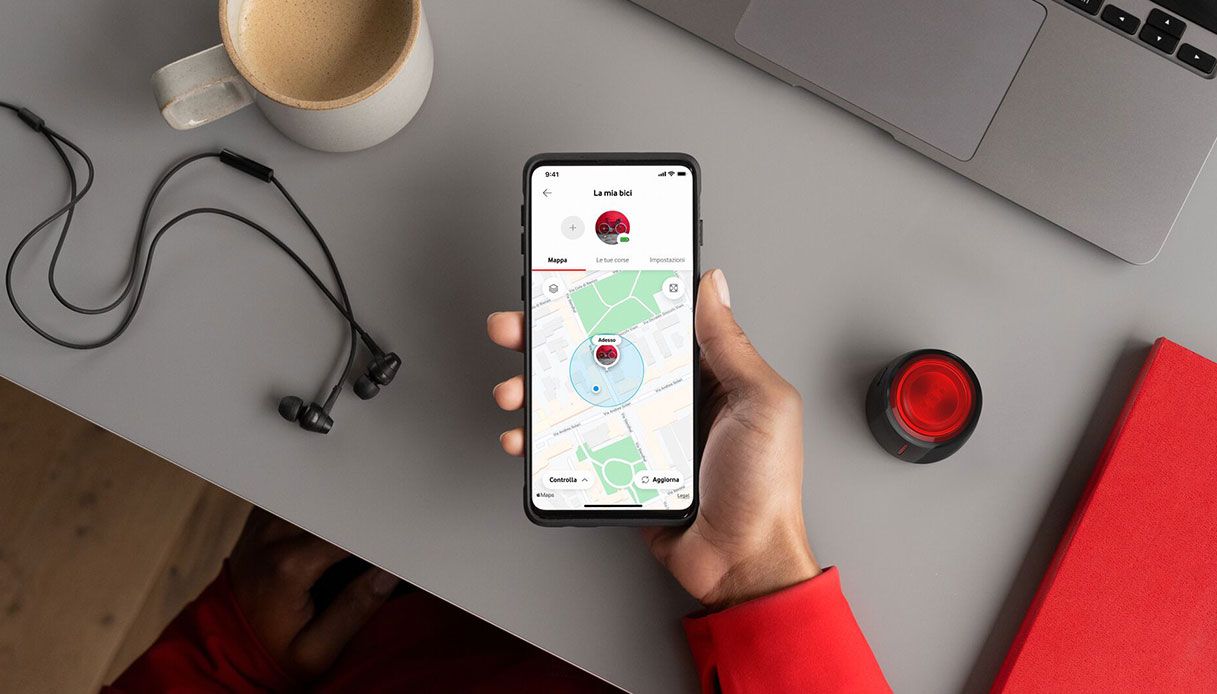 Bicycle Theft Alarm
In addition to ensuring maximum safety on the road, Curve is also an effective anti-theft device. If the bike is moved when the security mode is on, the tracker will sound its 107db siren and immediately send a motion alert. The location is tracked via the app for the life of the battery.