In most of Europe Skype doesn't work: the first problems were found on Monday evening and are continuing this morning
Complicated days for Skype: the famous service used by all companies to make video calls and to talk to customers and suppliers is experiencing operating problems. From the reports coming from users, Skype is not working in most of Europe, while there should be no problems on the other side of the Ocean.
From the website http://downdetector.com/status/skype we guess that the first problems of Skype were reported by users on Monday evening and continued this morning (June 20, 2017), when most people arrived at work. Per il momento da parte di Skype non è arrivata nessuna comunicazione ufficiale sui motivi del malfunzionamento del servizio, ma è molto probabile che i tecnici dell'azienda statunitense stiano lavorando per risolvere il problema. Anche se oramai sono più di 8 ore che Skype è down.
Anche l'applicazione Skype non funziona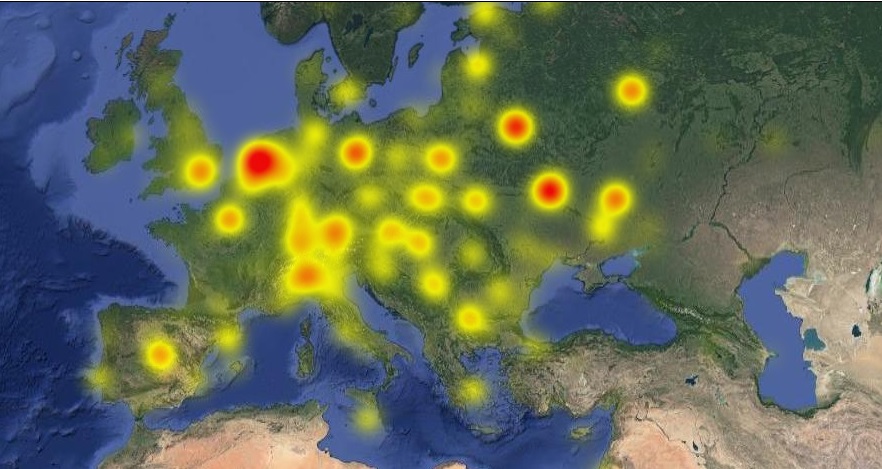 Fonte foto: Redazione
Le zone dove Skype non funziona
Il problema non riguarda solamente il programma per il computer ma anche l'applicazione per smartphone e tablet. Sui dispositivi mobili, Skype si connette ma non aggiorna le conversazioni, rendendo inutile l'invio dei messaggi.
Sul Servizio Allerta è presente anche una mappa con le zone maggiormente colpite. In Italia, il disservizio è localizzato soprattutto nel Nord fino ad arrivare a Roma. Ma i problemi maggiori li stanno riscontrando soprattutto in Belgio, Olanda e Russia. In the next hours we will surely know more.
Skype doesn't work: it could be a hacker attack
The malfunction that has hit Skype between the night of June 19 and the morning of June 20 could be caused by a hacker attack. The "claim" came on Twitter from the hacker group "CyberTeam", which made the news on Monday evening. It is not known how reliable the message of the Portuguese hacker group can be, but it is definitely one of the possible explanations for the non-functioning of Skype. Moreover, the CyberTeam guys have warned that their next target will be Steam, the famous platform where you can buy video games.
The one enacted by the hacker group could be a DDoS attack, which is a type of attack that uses infected computers and devices to overload a Network or a program in order to knock them out.