As announced at the end of March, from April 21 Office 365 has become Microsoft 365. It's not just a name change, but also a commercial policy by Microsoft that introduced two new types of subscription: Microsoft 365 Personal, from 69 euros per year, and Microsoft 365 Family, from 99 euros per year.
The first is dedicated to a single user, the second to families of up to 6 users. In both cases, the subscription offers the main Microsoft Office premium apps and 1 TB of cloud storage for each user. So a family of 6 users with Family subscription will have at its disposal, in total, 6 TB of cloud space. Entrambi gli abbonamenti, poi, offrono ad ogni utente  una serie di strumenti creativi basati sull'AI, come il Redattore Microsoft completo, migliaia di contenuti multimediali, alcuni provenienti dall'archivio Getty Images e un supporto tecnico continuo via chat o telefono.
Microsoft 365: app e servizi inclusi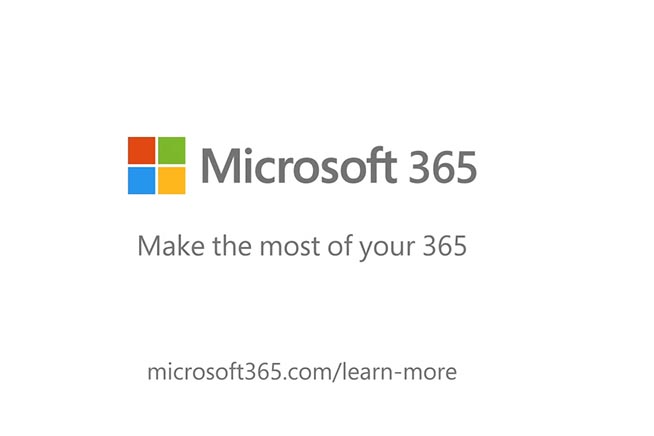 Fonte foto: Redazione
Clicca sull'immagine per scoprire tutte le funzionalità esclusive di Microsoft 365
Sia l'abbonamento Microsoft 365 Family che quello personal offrono all'utente le stesse applicazioni Microsoft complete: Word, Excel, PowerPoint, Outlook, OneNote, Access (solo da PC) e Publisher (solo da PC). Sono poi inclusi i servizi OneDrive, con lo spazio cloud di 1 TB ad utente, e Skype con la nuova funzionalità Meet Now, che permette di fare videochiamate fino a 50 persone contemporaneamente. Finally, in the two subscriptions is of course also included Microsoft Teams.
Microsoft 365: exclusive content and security
Those who work a lot with Microsoft apps will also like the fact that in the subscription to Microsoft 365 are also included a lot of exclusive content: over 8,000 images and 175 videos from the Getty Images library, 300 fonts, 2,800 icons, 200 templates for Word, Excel and PowerPoint. Then there's Microsoft Family Safety, an app that looks a lot like Google's "Digital Wellness" because all it does is count how much time each user spends on individual apps. But it's also similar to Life360 because it allows location sharing and sends notifications when a family member leaves or is returning. Finally, in the U.S. only, a Microsoft 365 subscription also offers access to a number of apps and online services from Adobe, Bark, Blinkist, Creative Live, Experian, Headspace, and TeamSnap. Perhaps one day this benefit will come to European users as well.